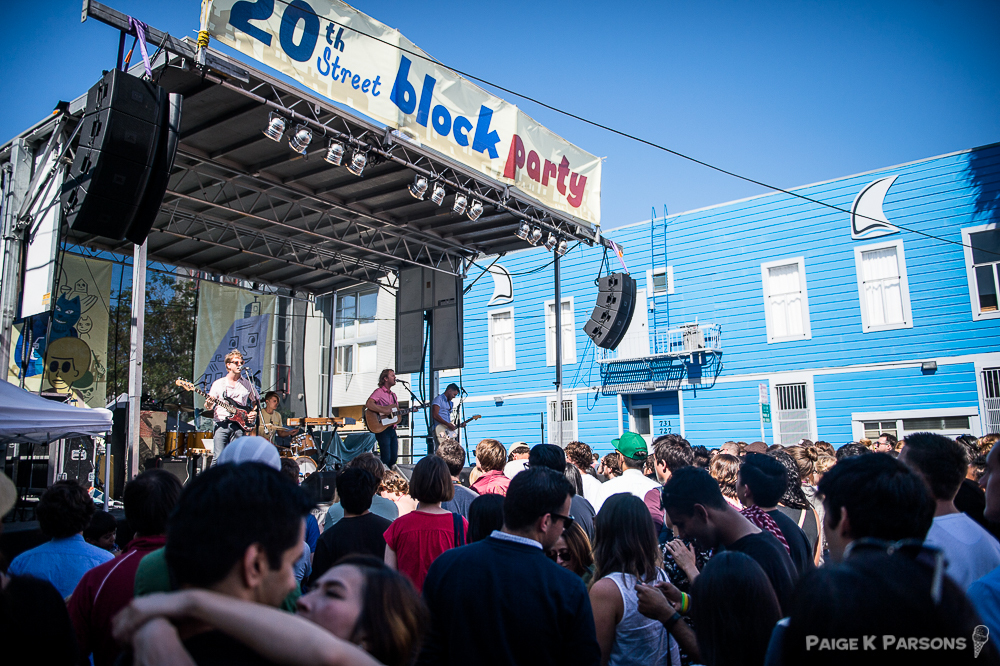 Noise Pop this week announced all the non-musical stuff booked for this year's 20th Street Block Party. First there's the food:
Alicia's Tamales Los Mayas
Bonito Poke
El Pipila
Farmhouse Kitchen Thai
FK Frozen Custard Bars
Flour + Water
Humphry Slocombe
Kahnfections
Rollin' Deep (Little Star Pizza)
Media Noche
Mission Language and Vocational School
Rookies
Savourie Streets
Seoul of Taipei
The Pop Nation
Universal Cafe
WesBurger N' More
And then there's the nonprofits and businesses that will have booths or whatever:
Boys & Girls Clubs of San Francisco-Mission
826 Valencia
Notes for Notes
Alternative Cure
Workshop SF
ArtSpan
Mission Community Music
And a few other bits and pieces:
Block Party guests can also stop by Mutiny Radio on 21st and Florida to watch the live broadcast with a full day of comedy, interviews, and performances from the volunteer-run organization. Visit the Rocket Dog Adoption Zoo to check out dogs of all ages in need of a loving home, play with these pups and maybe even take one home! The San Francisco LowRider Council will bring choice classic and modern cars to display on 19th Street and Bryant. Harken Chardonnay will have a special boardwalk installation featuring Live DJs from the Magnificent 7, a pop-up record shop by Amoeba, vintage VW photo booth by Das Bus, wine tasting, and so much more!
And of course, in case you forgot, the music: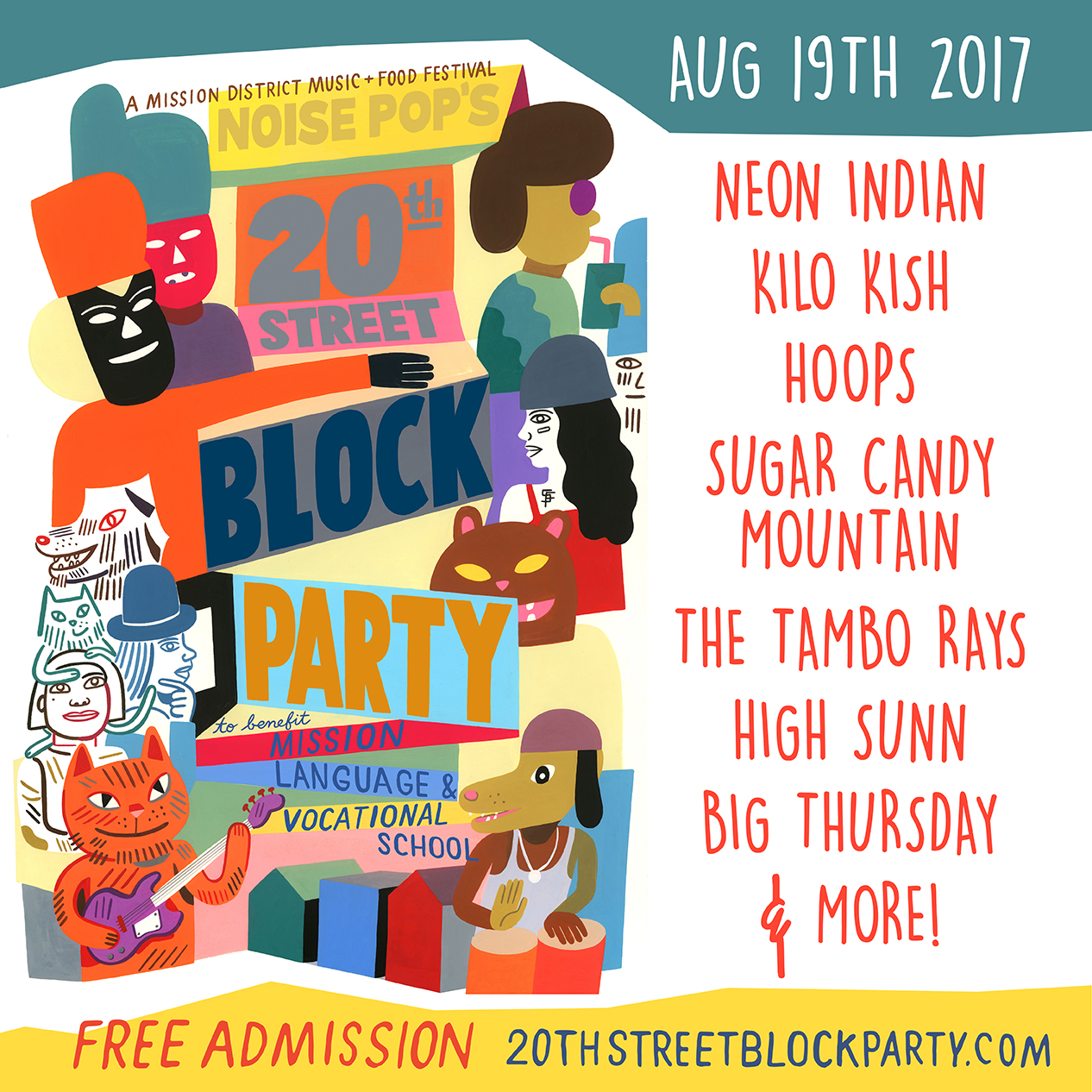 Let's listen to the Tambo Rays again:
RSVP and invite your neighbors!
[Photo by Paige K Parsons]