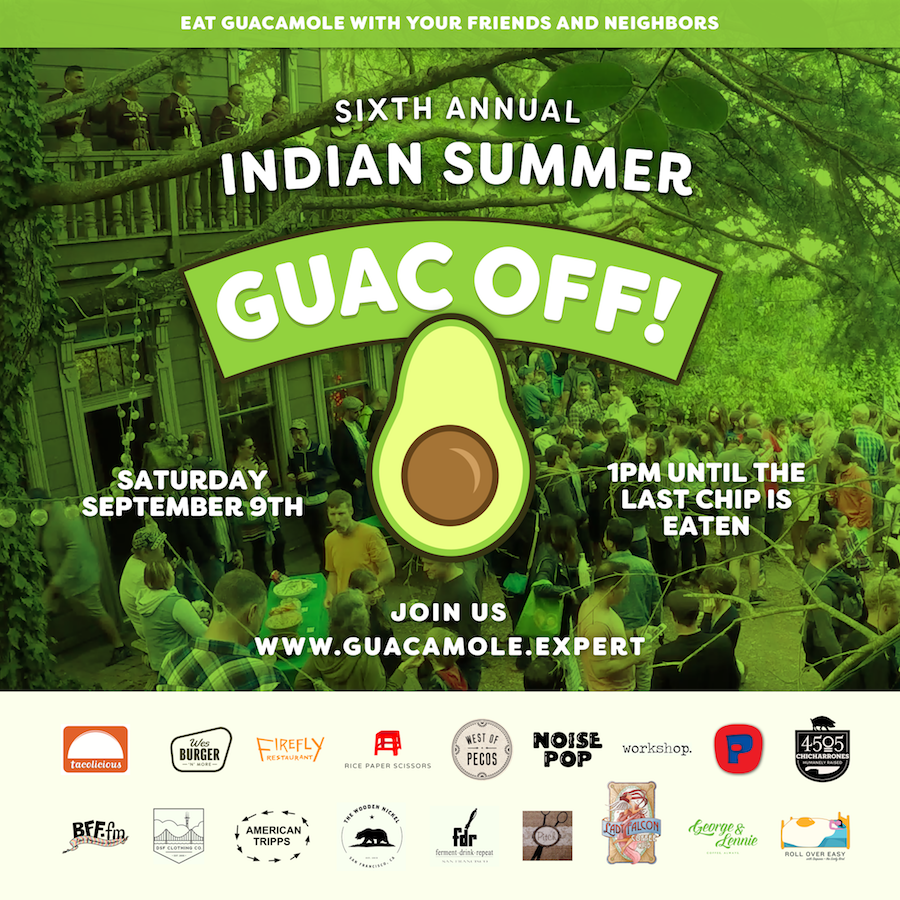 Here's the deal:
As this weather has surely reminded you, Indian Summer is here, so that means that it's time again for the Annual Indian Summer Guac-off!
We'd love for you to be able to join us this Saturday, September 9th, as we'll once again be at Dr. Avocado's house for our 6th annual celebration of the almighty avocado. This year promises to be even more fun, as we'll have 10 different prize categories, a restaurant showcase with guacamoles from some of our favorite restaurants, chips provided by Tacolicious, and of course, an even bigger Guacamole Glory Trophy.
The rules this year are simple, your guacamole must use at least 8 avocados and arrive by 2pm. Other than that, let your creativity run wild!
As always, the event is completely free, although guests are obviously encouraged to bring guacamole! You can find all of the other details on our website: guacamole.expert
Can't wait!