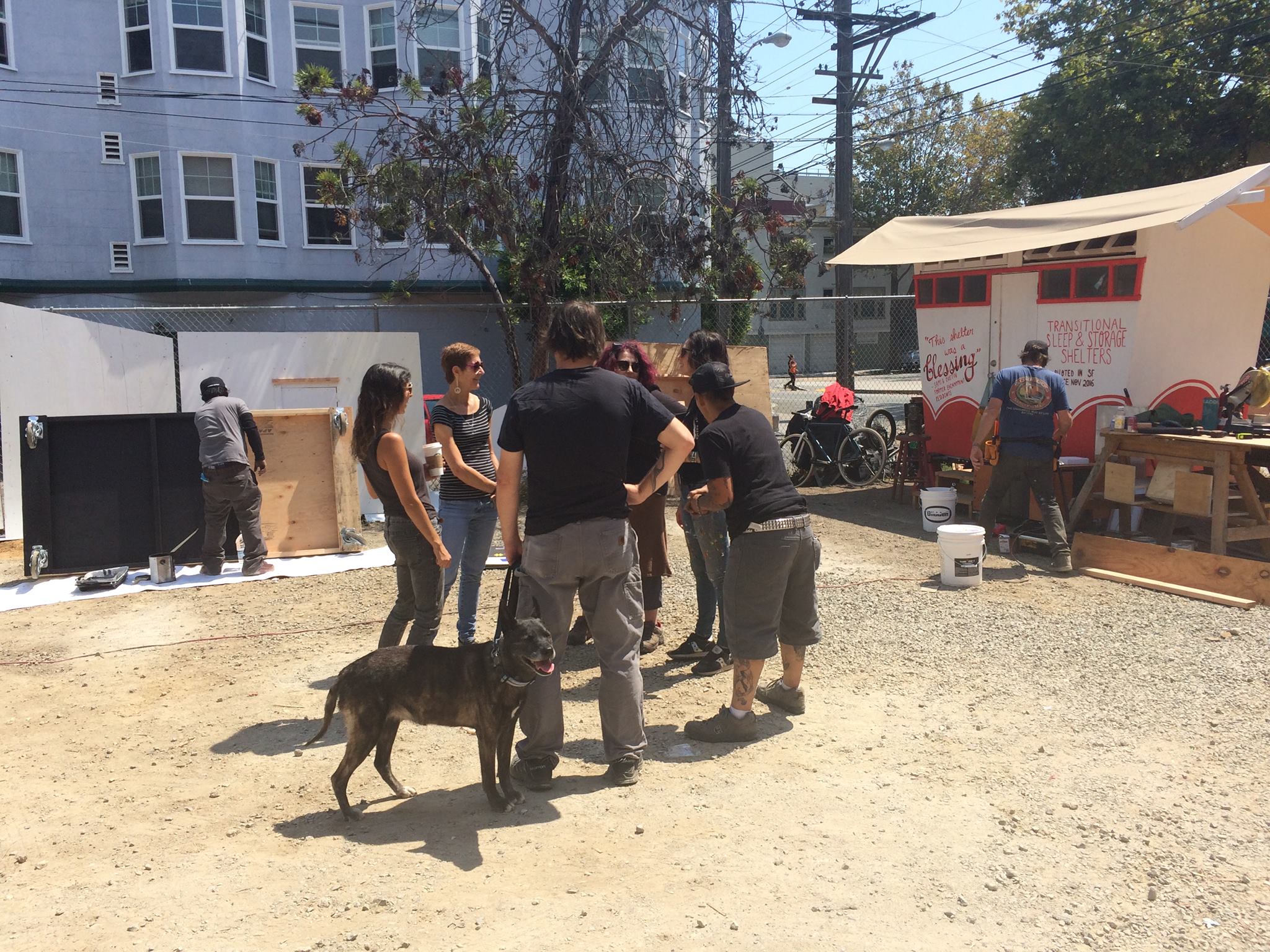 The event is called Transitioning from Street to Home: A Night with St. Francis Homelessness Challenge, and it's tomorrow right after work, with food and drink and live entertainment. Here's the deal:
Come hear experiences from former/current encampment residents, neighborhood volunteers, and Saint Francis Homelessness Challenge (SFHC) about life in street encampments, humane strategies to support transition and community well-being, and our transitional village micro-pilot at Impact Hub.
This event is a sliding scale of donations ($5-$5,000) to our HandUp Campaign (handup.org/campaigns/sfhctransitionalshelters): No one turned away for lack of funds.
Bring cash donations for food/drinks.
Event Line-up:
6:30-7PM – Live music from Sonny Smith (of Sonny & the Sunsets) SOS Sign-making table, videos, Food/drinks (by donation)
7-7:40PM – Panel presentations with current/former encampment residents, SFHC's Transitional Sleep and Storage Impact Hub Pilot participants
7:40-7:50 – Maowunyo de Asis presentation on The Village in Oakland
7:50-8PM – Tony Sparks (SF State) presentation on Seattle's successful permitted encampment/village model
8-8:15PM – SOS (Safe Organized Spaces) Campaign Launch
8:15-9:30 – Join us in Impact Hub's back lot to view SFHC's Transitional Sleep and Storage Shelters, meet Pilot participants, and learn how to get involved!
Read on for more details.