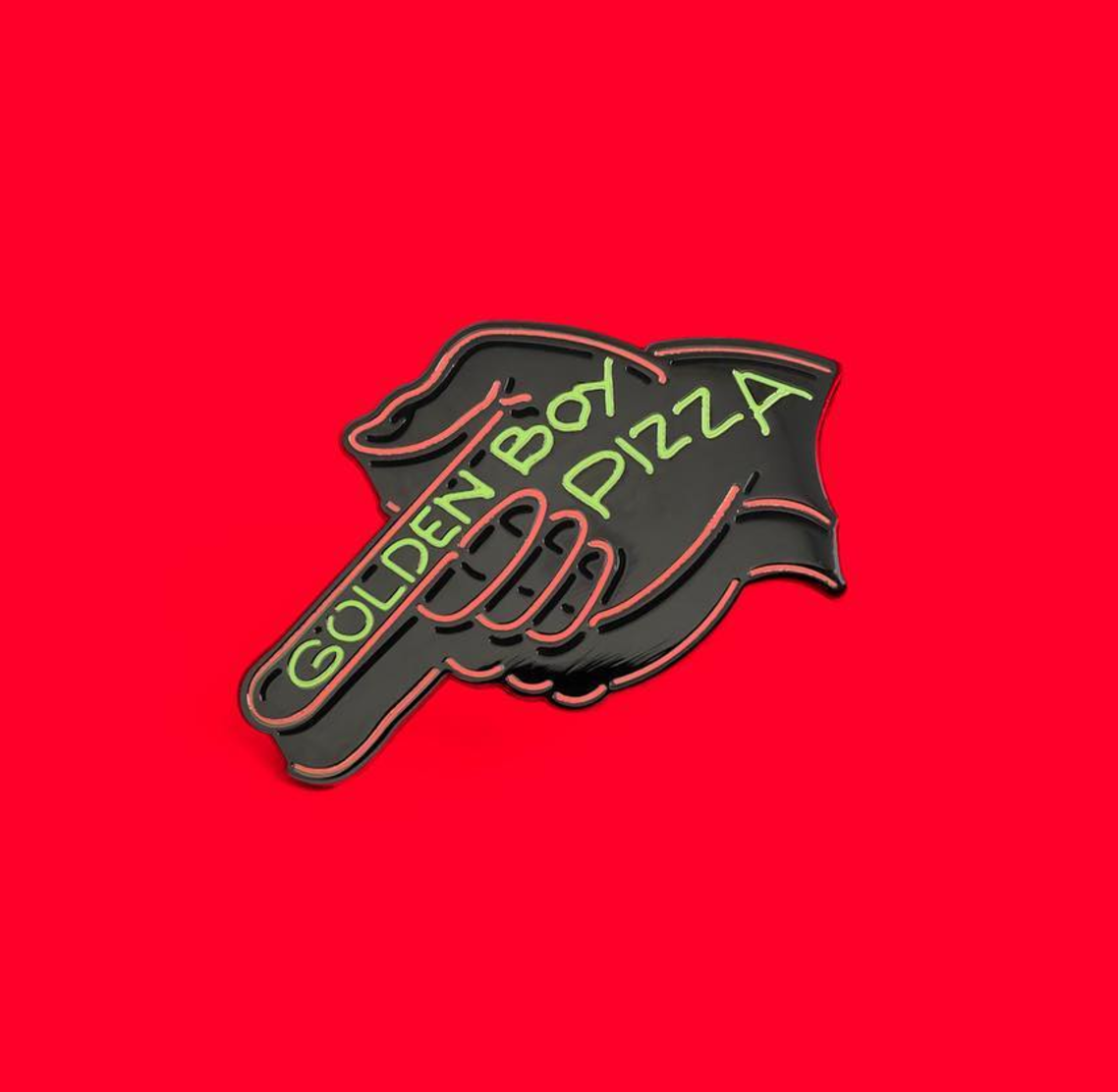 PSA Press, forever turning iconic SF signage into wearable art, has another one for ya:
Golden Boy is one of San Francisco's most iconic pizzerias. Since 1978 they have been essential to North Beach. We have recreated their famous neon hand sign for this special release.
Get it online here or at Golden Boy (home of the best square slices in town).
Now please enjoy all the other times we wrote about a PSA Press pin…