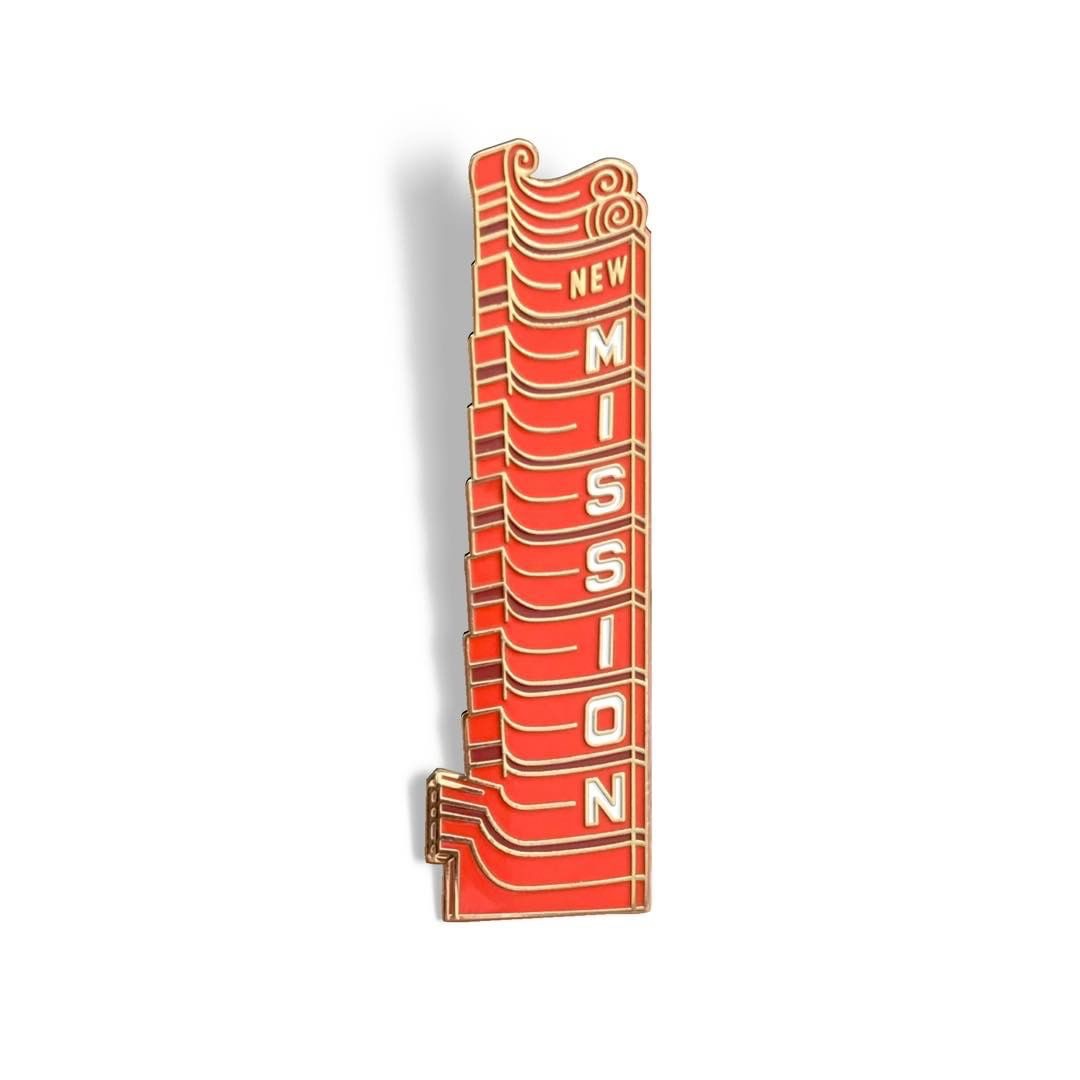 The folks at Mission-based PSA Press (the makers of the Casa Sanchez "Jimmy the Cornman" pin and the Doggie Diner head pin and the It's-It pin set) continue their tireless efforts to honor the Mission and SF:
The New Mission Theater in SF/CA was built in 1916. This Art Deco masterpiece boasts a 70 foot marquee sign that is a beacon at the heart of the Mission District where PSA Press calls home. In its early life, it showed mostly "B" movies. It is currently the location of our go-to movie theater, Alamo Drafthouse. The sign still stands tall 100 years later.
Limited Edition enamel pin
2 inches
Hard enamel gold metal with 3 color fill and two butterfly clutches on the back to prevent spinning.
Here it is in the wild: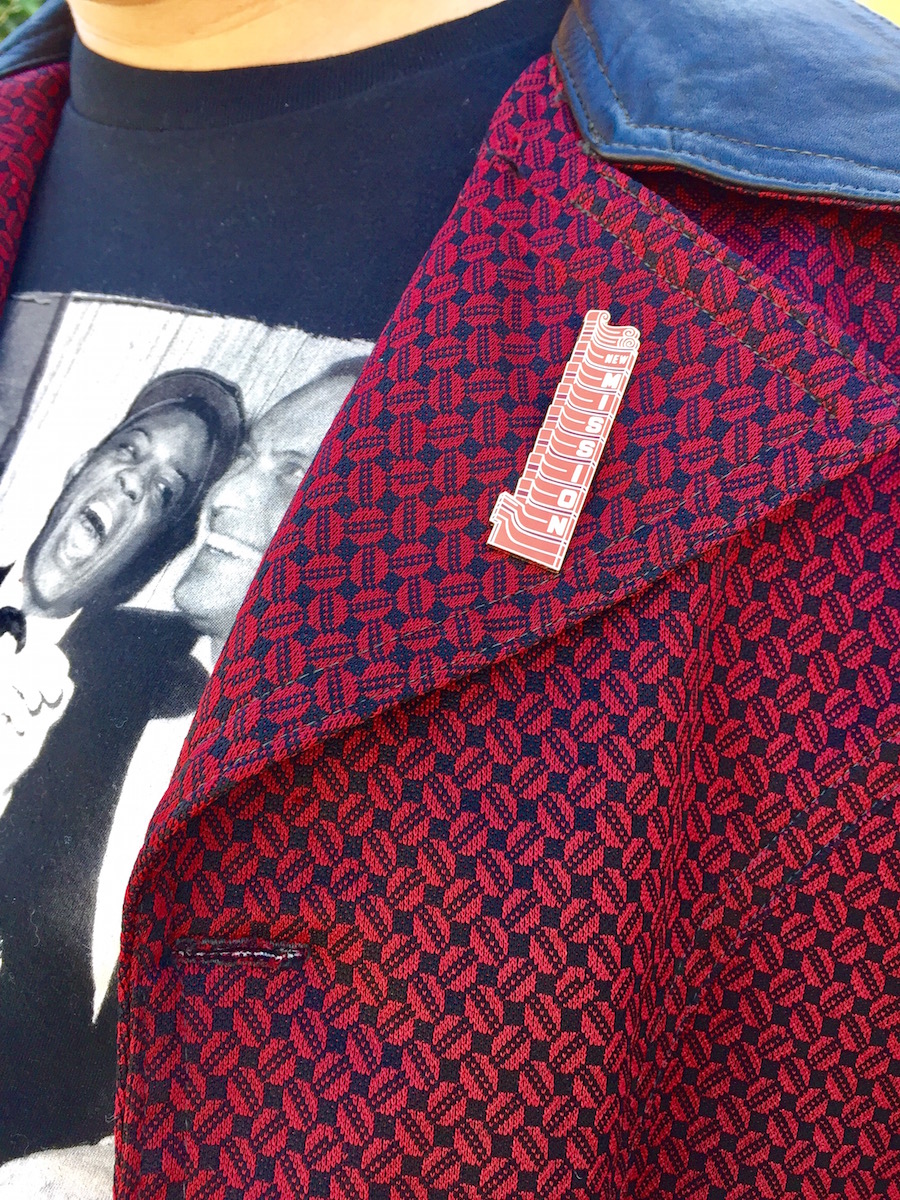 Get your own here. And see what's playing tonight at the New Mission Theater here.