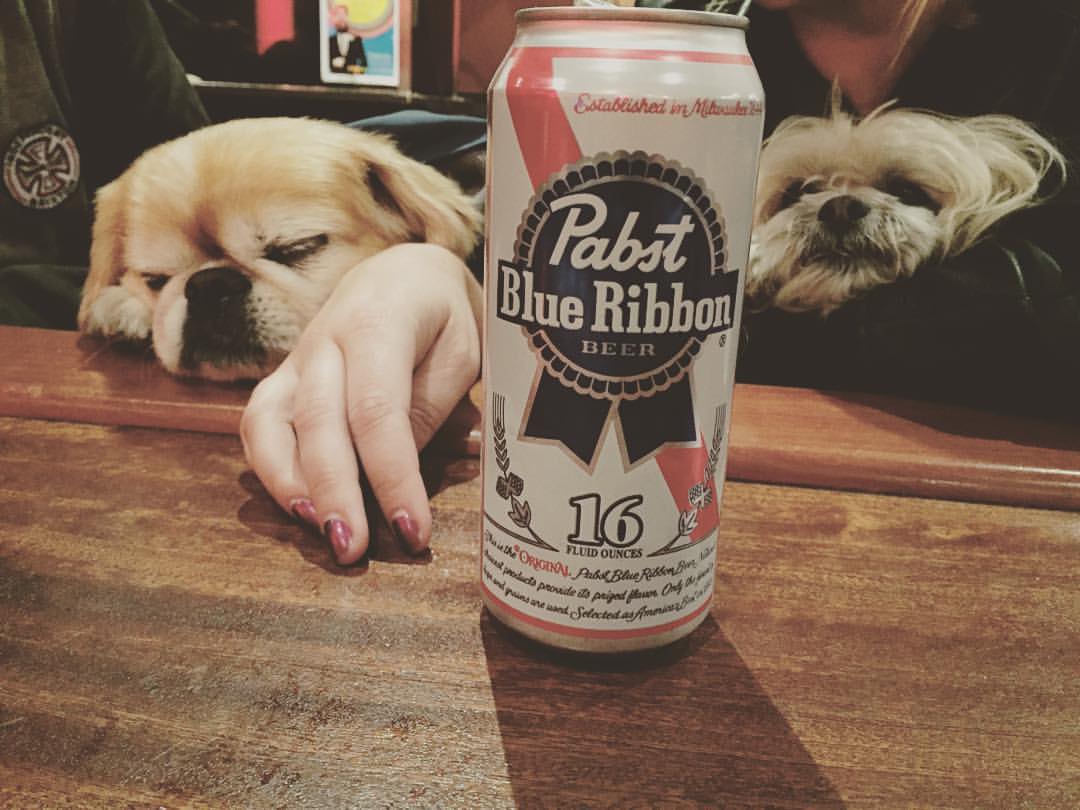 HAPPINESS IS THIRTEEN HOUR HAPPY HOURS! Bacon Bloody Mary's, Irish Coffee, Mexican Coffee, Fresh OJ Mimosa, Pabst…Pops Bar gets your morning going every day at 6am and keeps happy hour going until 7pm! So Rise N Shine, then kick back and unwind, Pops is your official starting point in the Mission. *Please make sure your puppies drink responsibly.
Check out this week's entertainment line up at Pops Bar:
10/10/16 MONDAY
6:38PM CUBS vs. GIANTS GAME 3 w/ DJ SONNY PHONO DURING COMMERCIALS BREAKS, maybe followed by…
American Tripps: Berlin-Style Ping Pong Night
Born in the back rooms of dive bars in Berlin and perfected in the secret semi-legal art spaces of the Mission, this is a brand of ping pong built for happy hours and late nights.
With DJs Beauregard & Nutzeffekt (and special guests) spinning dancefloor gems and barroom bangers they picked up in Berlin and elsewhere.
Now every Monday at Pop's, 6pm-2am, no cover
10/11/16 TUESDAY
Trivia Tuesdays
Pops Quiz
$2 to play
8:30-10:30PM
Join us every Tuesday of the month and test your wits at Pops trivia night "POP's Quiz" where your brain may get stump on categories such as Pop's culture, Sports, Movies, Music and more, with little snippets of audio and visual effects too! So come on in for some good ole fashion competition and a night of drinking with the crew! It is a 2 dollar cover and winner gets the pot!! so tell friends and family because the more peeps the steeper the cash prize is!!
MUSIC THERAPY
Electro-Cumbia Breaks, Hip Hop, Nu Latin Beats
9PM-1:30am
No Cover
21 UP
10/12/16 WEDNESDAY
Rude Awakenings
6pm-9pm
Rude Awakenings: Forgotten underground classics of the 60′s, 70′s and '80′s, with DJs Cathy 2-Tone and Scooter Stalin
10/13/16 THURSDAY
BFF.FM Night
9PM-1:30AM
This Week:
DJ Melly G
• Más Lowrider Jams
• • Miami BASS
• • • Nigerian Club
• • • • That new Rihanna song
• • • 90′s R&B
• • BackPack Rap
• BOUNCE
9PM-1:30AM
No Cover
21UP
10/14/16 FRIDAY
Music For Ghosts
6-9pm
Lester T. Raww spinning music from the 1920's, 30's & 40's.
24 & YORK
Rap Music + Cheap PBR + No Cover + Good Company
9PM-1:30AM
No Cover
10/15/16 SATURDAY
Brian Keeney
Happy Hour Entertainment 6-9pm with Brian Keeney (Urban Folk)
LIVE LIT LOUD
Nothing But Slap All Night
feat. The Rec Dept & Special Guests
9pm-2am
No Cover
10/16/16 SUNDAY
MUSIC THERAPY
Electro-Cumbia Breaks, Hip Hop, Nu Latin Beats
5PM-10PM
No Cover
21 UP
POPS BAR
2800 24th Street @ York
San Francisco, CA 94110
www.popssf.com