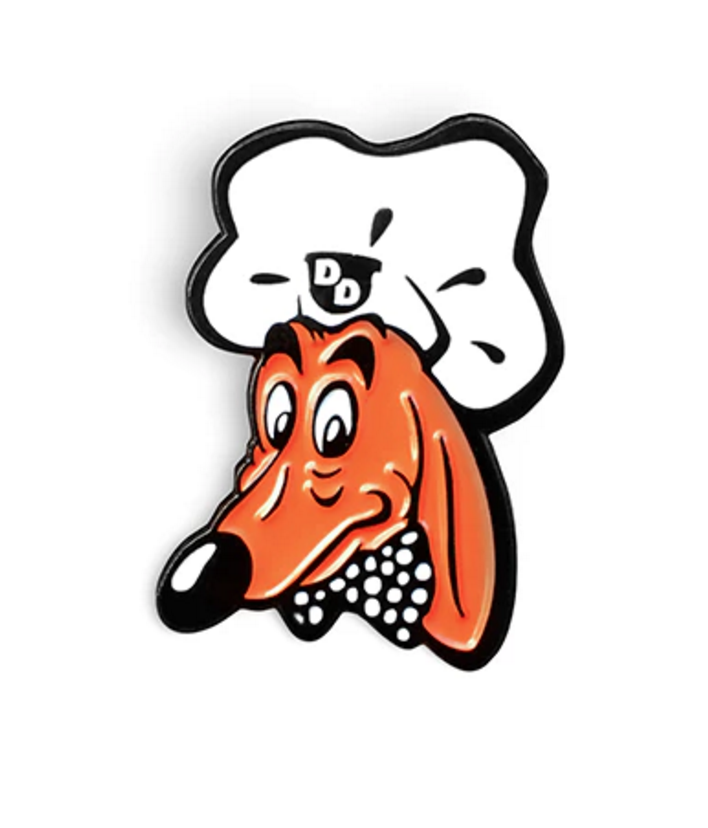 From PSA Press, the makers of the Casa Sanchez "Jimmy the Cornman" pin, comes this new beauty. Here's some info:
Doggie Diner was a fast food restaurant chain in San Francisco + Oakland, CA that operated from 1948 to 1986. Each restaurant was topped with a giant rotating fiberglass weiner dog head in a bow tie and chef's hat. The Doggie Diner head has become a local icon and was declared an official San Francisco Landmark (no. 254). The last head resides at Sloat Boulevard and 45th Avenue in San Francisco, CA.
Limited Edition enamel pin
1.25 inches
Soft enamel black dye metal with 2 color fill and two butterfly clutches on the back to prevent spinning.
Get one here.
Now please enjoy these previous posts about Doggie Diner heads and stuff…