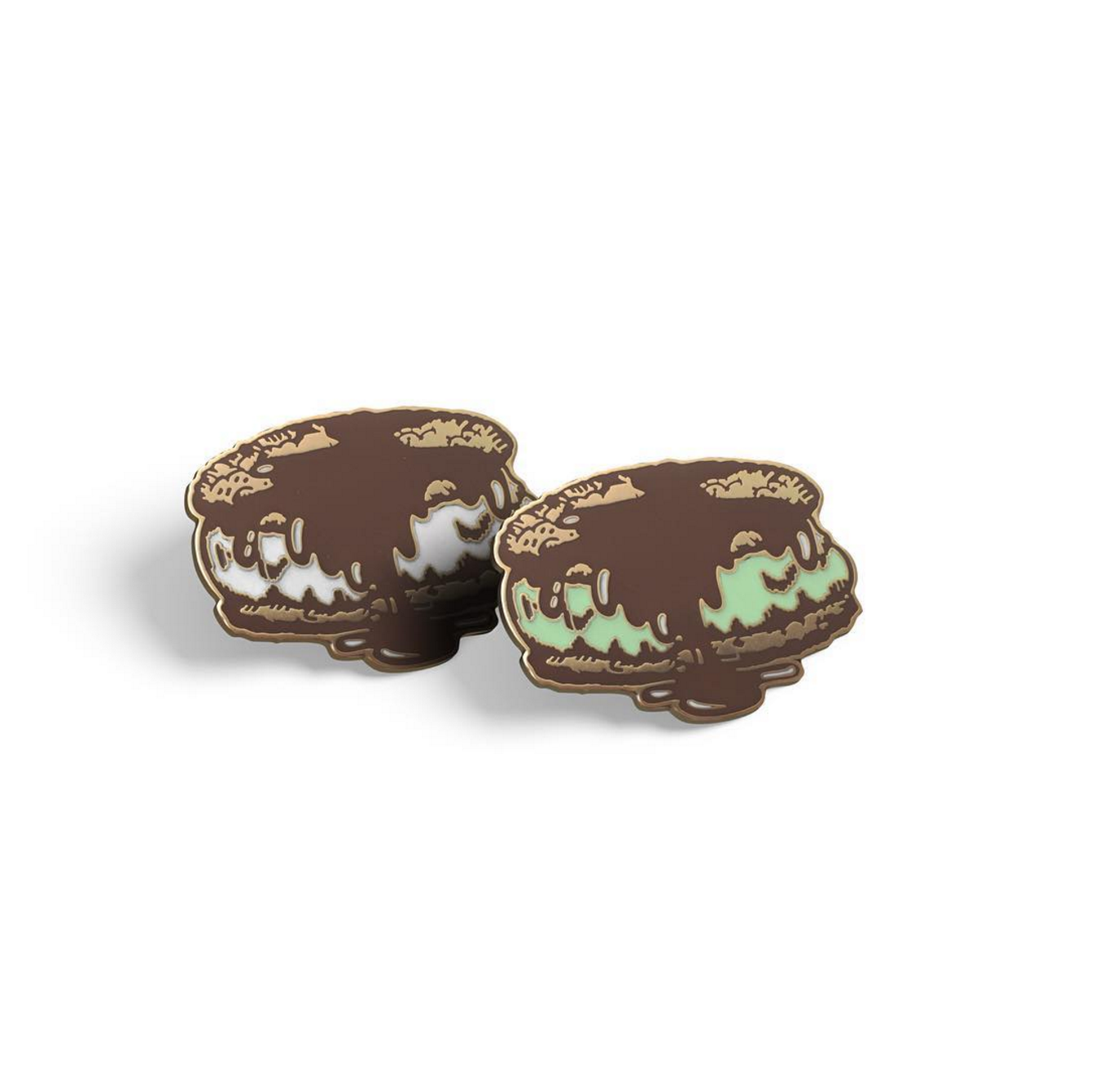 From PSA Press, the makers of the Casa Sanchez "Jimmy the Cornman" pin and the Doggie Diner head pin, a very special new set:
*Choose from Vanilla, Mint, or the BRAND NEW 2016 flavor Green Tea. Buy all 3 as a set and save $$$ (see options/images below)

A San Francisco legend that was born in 1928 when it was first created and sold exclusively at the equally iconic Playland Amusement Park next to Ocean Beach that closed in 1972 after 46 years. There are 6 well known IT'S-IT flavors. On August 18th, 2016 the latest (7th) flavor was revealed to be Green Tea.

Limited Edition enamel pin

1.25 inches

Hard enamel antique gold with 3 color fill and two butterfly clutches on the back to prevent spinning.

*You can have the actual ice cream treat delivered: www.itsiticecream.com
Get your It's It pins here, and/or browse the rest of PSA Press's products here.