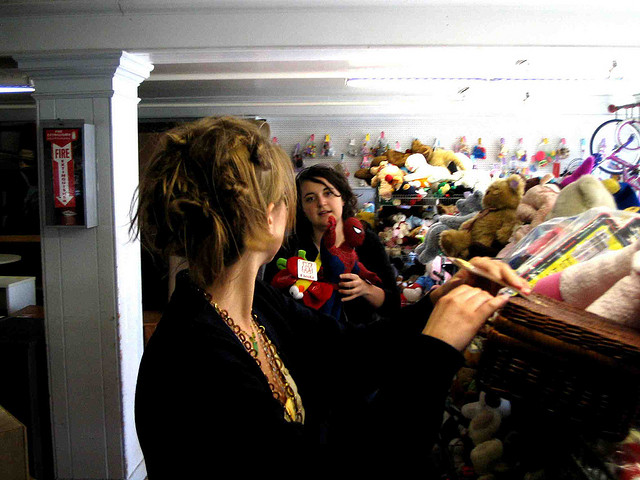 Kseniya (not pictured) had a close encounter the other day:
Thrift Town employee unlocks a fitting room door for me. "Wait!" he says, and kicks at some sort of cloth bundle on the floor.
"Oh that's NASTY."
"Don't go in there." He closes the door and opens a different one, which is clear of nasty objects. "Someone made a poopie in there," he says in a hushed voice, motioning to the other fitting room. "Nasty."
Read on for the basically happy conclusion.