On Friday morning, a tipster sent us this video of an incident at a soccer field in the Mission:
We mulled it over all weekend (at the beach) and our main takeaway is that if the two groups buried the hatchet and played all together, like the end of the video suggests they do, it's a beautiful story. Learning, understanding, coming together — through pickup soccer. Peace on Earth.
Our secondary takeaway from this whole episode is that we love this one righteously indignant guy in the "V" hat. He's so flustered, it's kind of sweet. So we decided to commemorate some of his lines with the help of Meme Generator: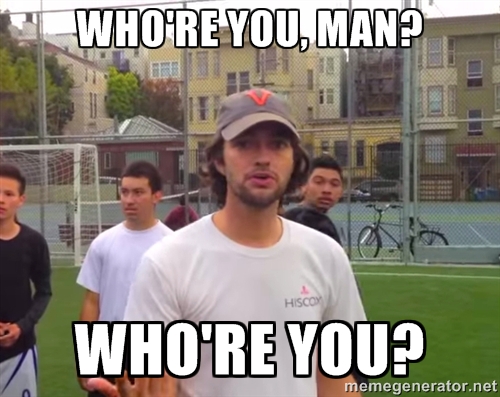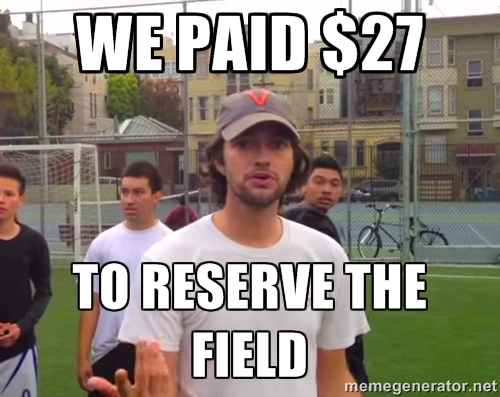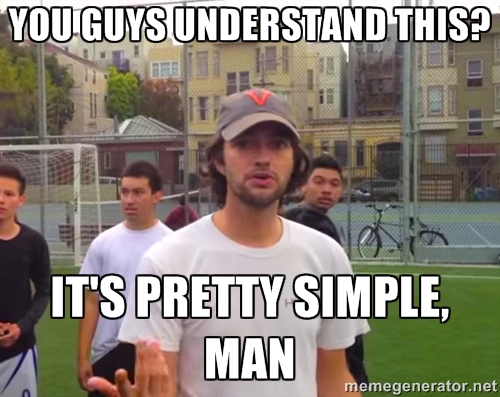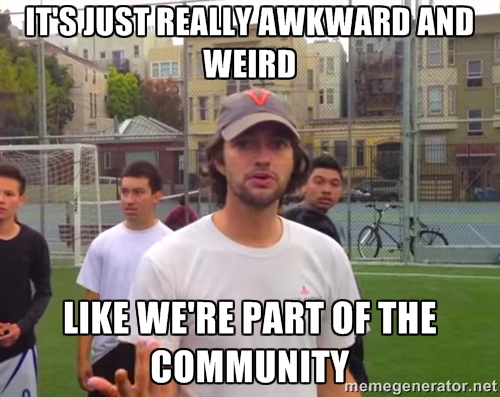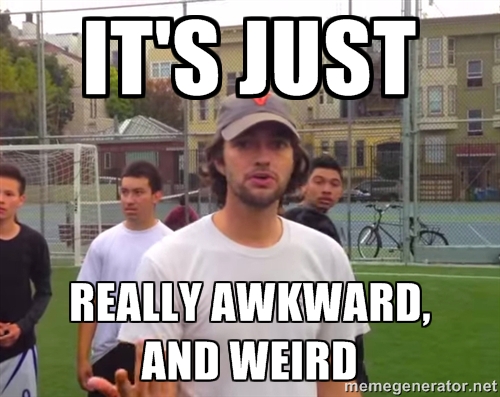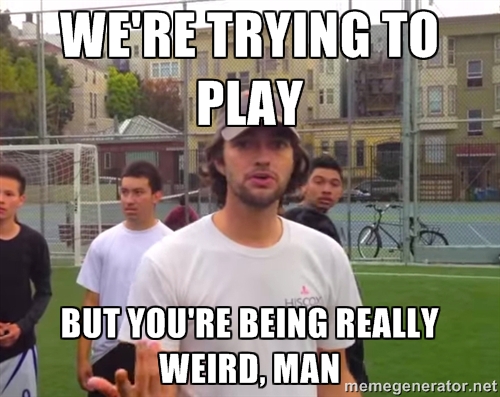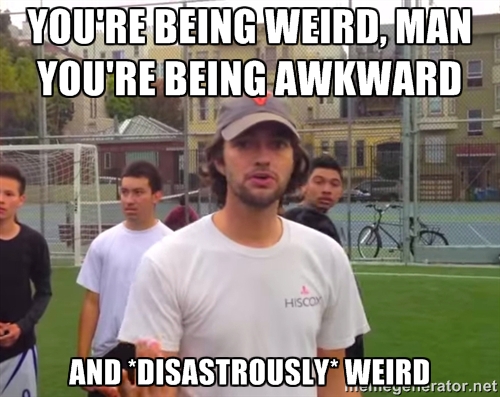 I mean, just put yourself in his shoes: being so flustered that you start muttering phrases like "you're being disastrously weird, man."
Gotta love humanity.