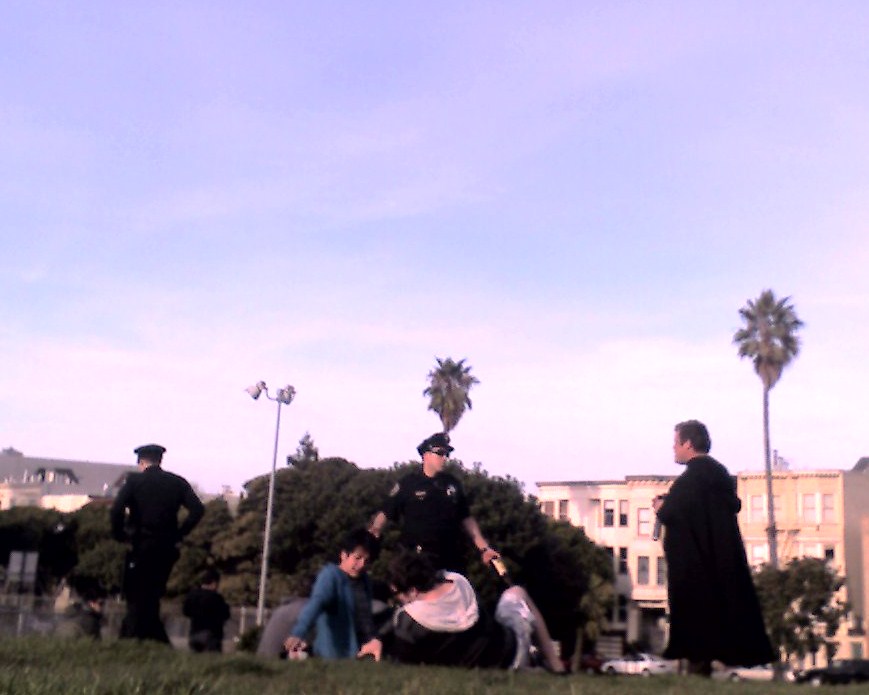 SFPD were out in force yesterday afternoon, cruising the park and ordering parkgoers to pour out their Tecates.
At one point, this cloaked hero ran up on them, asking for clarification and debating the validity of their decrees.
Note the light saber in his left hand.
Related:
I Fought The Law at Guerilla Curatorship.