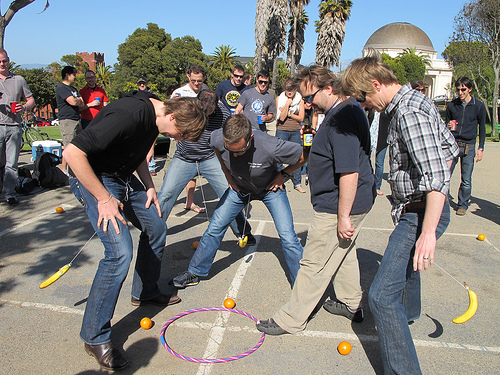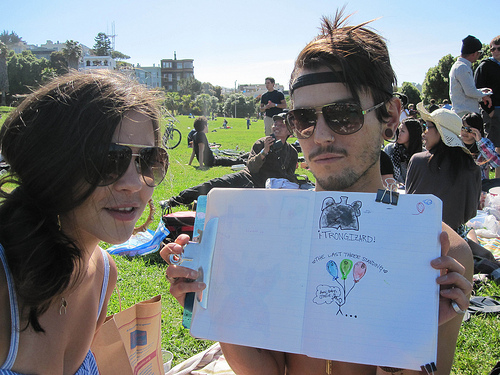 Curbed SF ran a piece on Friday possibly crediting young tech types from Facebook and Google with the gentrification of the Mission, and then an anonymous commenter suggested otherwise:
the vast majority of the folks gentrifying the mission are hipster artist/musician/bartenders who are supported by their baby boomer parents. ever stop by a cafe on valencia around noon? probably not the tech workers hanging out idle in the cafes…
So is it the group up top or the pair below? WHO IS GENTRIFYING THE MISSION?
Top by starglows; bottom by Thumbsterz.
Previously: