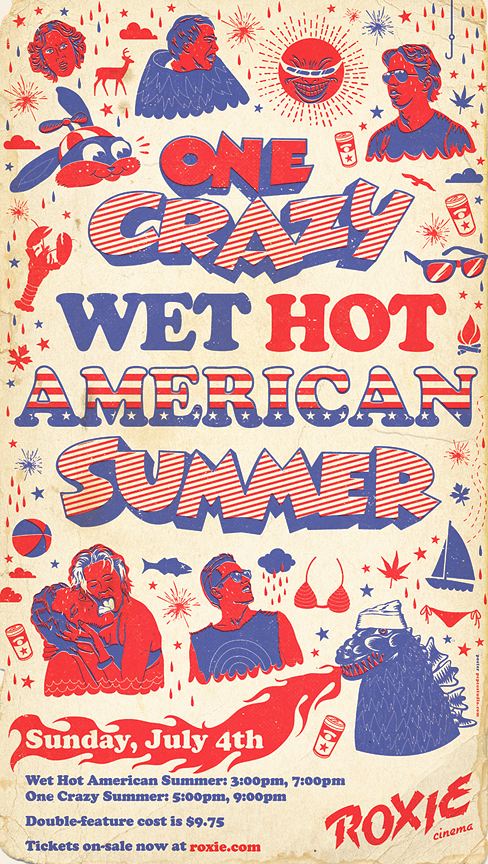 Well, it probably won't be quite as good as this rad poster, but the Roxie, as you can see, is screening a double feature of Wet Hot American Summer and One Crazy Summer on Sunday night, July 4th, presumably to celebrate our nation's independence.
AND you can win a pair of tickets right here, right now!
Everybody loves Wet Hot American Summer, so tell us why you love it even more than everyone else. And it can't just be because you really really love Paul Rudd's butt. Tell us a tale, weave us a yarn. In the comments section below.
Mission Mission and maybe Roxie staff will pick the best one and that person will get two tickets.Contest ends Friday at 5pm.
✌
By the way, last year I interviewed some members of the State, and one of the things David Wain talked about was the downside of having made something so genius:
The typical meeting with a studio or production company would be them saying, "Wet Hot American Summer is the greatest movie ever made. We love it. We watch it every day. Now can you do something that has absolutely nothing to do with that kind of sense of humor, and make sure that there's not a shred of your voice in it, and then we can work together?"
Bummer, right? Read on.