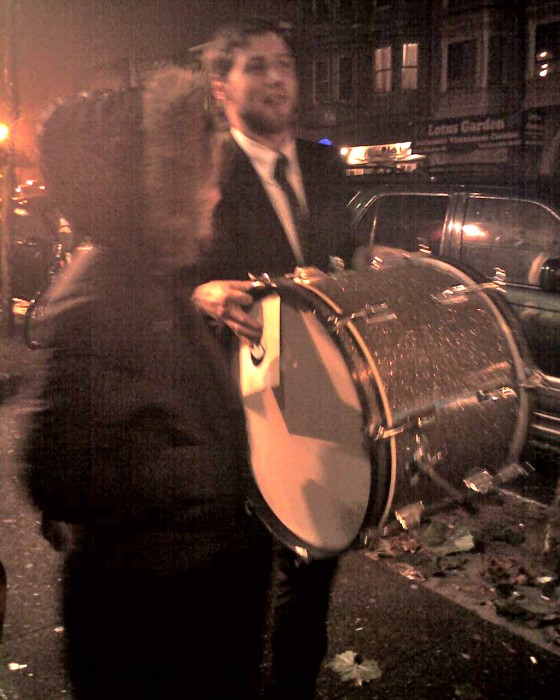 Night Fog Reader is a new blog devoted to local independent music in San Francisco. They've got news and reviews, interviews and the occasional mix.
A couple weeks back, we listened to a new single by '60s throwback Nick Waterhouse, and since then it seems Nick has put together a special mix just for Night Fog Reader readers. It's full of a bunch of nasty vintage sounds, all ripped directly from the original vinyl. What a treat!
I'm a few songs in, and it's sounding pretty choice so far. Click here to have a listen.
[That's a photo of Nick Waterhouse's drummer outside the Knockout last December.]