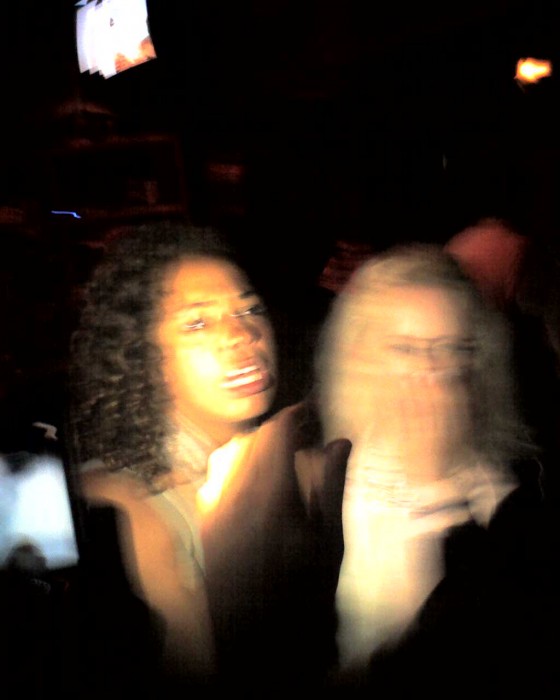 Our pal TK went to a great show at the Independent last night. Great except that some loud talkers (not pictured) talked through the whole thing and bummed everybody out:
Standing by the bar was a group of four, two guys and two girls. And during the entire show, nonstop, start to finish, they were YELLING at each other. I don't think they could have heard a single song. I really just do not fucking understand this. With service fees and everything, tickets to this show were around $22 apiece. Why would you spend $22 to go to a show that you have no interest in watching and then compound your mistake by bothering everyone else around you who IS watching it? Fuck you. Fuck, fuck, fuck, fuck you.
After a couple of songs of that, we moved further up into the crowd and that fucking frizzy-haired bitch's donkey-like braying receded, but I was treated to a fresh round of her shrieking every time I had to go to the bar, which was often. Fuck.
Read on for TK's solutions to the problem.