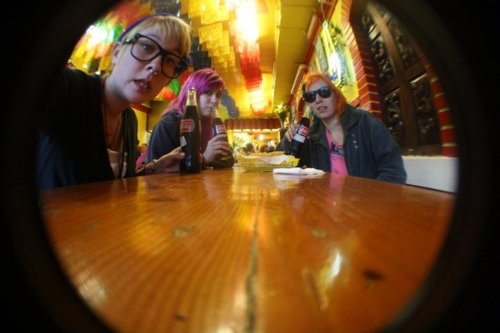 Tumblr user stupidexcited (not pictured) shares a fascinating problem:
I've observed a local phenomenon and am wondering if anyone empathizes: 2/3 times you order a super chicken quesadilla at Cancun, there will be crispy wonderful chunks of bacon goodness in there. Just, little bacon crunchies that you didn't ask for but somehow appeared in a miracle of animal cross-pollination. BUT 1/3 times, it's just a chicken quesadilla with a side of disappointment. If you specifically ask for bacon on your quesadilla the guys behind the counter will act flustered, feign confusion, and sometimes outright deny the existence of bacon in one or even two languages. !?!??! whyyy? why introduce me to the bacon-dilla in the first place if you're just going to toy with my heart's stomach like this? [link]
Troublesome! What's the deal?