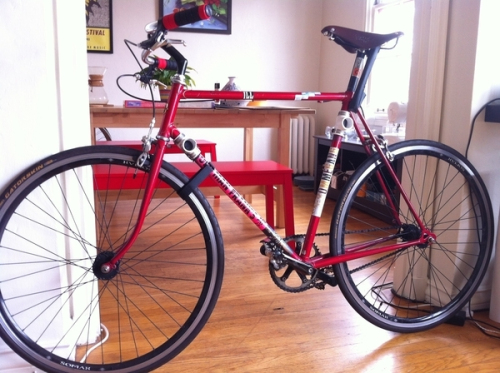 Our pal Doug from Ice Tubes got jacked:
I was enjoying some after work drinks on Election Night when I decided I had one too many to safely ride my bike home. I put my bike on the front rack of an outbound #71 at Market and 2nd, and took a seat on the front of the bus. I was on the sixth seat back, and had a decent view of my bike. The next stop was Stockton and we pulled up to a red light. As people were boarding the bus I had my head down until the driver called out that someone was taking my bike. By the time I stood up my bike was gone. I ran off the bus and headed back down Market assuming the thief was riding off in that direction but I couldn't see anything among the lights of Market Street rush hour traffic.
Read on. And never take your eye off your bike. And if you see Doug's bike, please let us know.