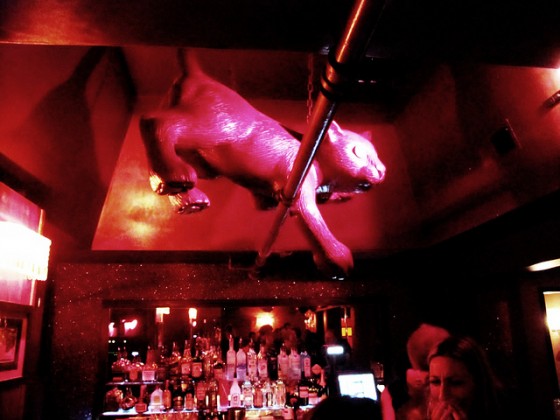 A little birdie tipped us off that changes were afoot at Bruno's (#yearofpaul), so we followed up. Acclaimed KronnerBurger barkeep Gabriel Lowe confirms the news thusly:
I'm unveiling a cocktail menu in the pussycat lounge (private room upstairs at Bruno's) this Friday night. There may be a password. There may or may not be girls doing acrobatic (not stripping) pole performances dressed up like kittens. Kittens are hard to book short notice.
Awesome! Thanks, KronnerBurger for progressively giving us more and more reasons to venture further and further into the belly of Bruno's.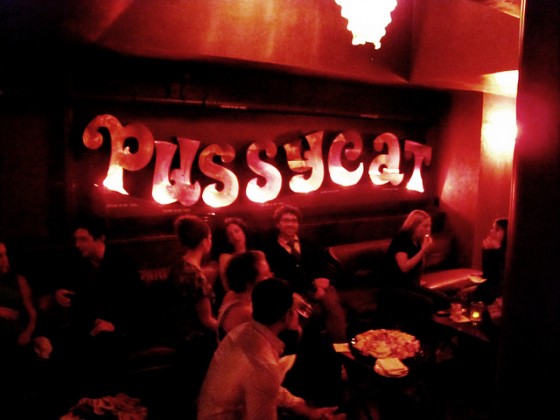 [Both photos by Matthew Davis]