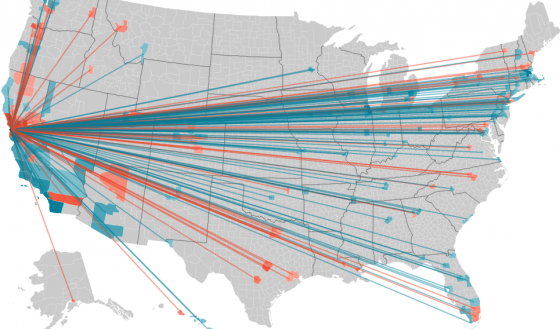 In an essay titled San Francisco: Creep City, web celeb Mills Baker lays out an epiphany he's had about what can make SF really tough:
Creeps are everywhere, but in San Francisco the variety of creeps makes it hard to have a settled method for dealing with them; they are not demographically uniform. In some cities, the natural segregation of social groups means that one infrequently encounters behavior that defies the conventions one favors; in SF, it is not some civic love of diversity that changes this but the fact that social groups are often so recently-composed. As a city of aspirational arrivals, SF has a populace that never shakes out the jerks; there's too much churn for standards of normalcy to be achieved.
Too much churn! It's true! You work real hard to forge friendships with the folks you like best, and suddenly they're off to Brooklyn or LA or Oakland or Detroit and you have to start all over again, shakin' out a whole new crop of jerks.
(Confidential to my friends: Are we in agreement about Jarid yet?)
[Migration map by Forbes]