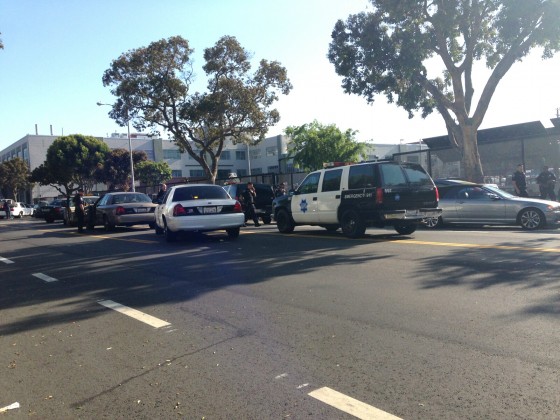 @missionmission @telstarlogistic @abc7newsbayarea Hi speed chase in Mission. Gray BMW pursued by 10+ SFPD. Just blew thru 16th & Harrison.

— flywithsig (@flywithsig) May 3, 2013
I mean, I love Trick Dog as much as the next guy, and I know parking is hard if you don't get to the 20th Street Corridor early, but.
[Photo by Nattles]