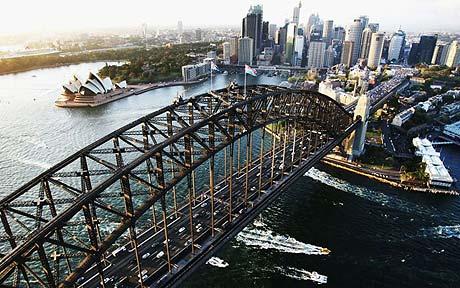 The internet is abuzz with talk of those illegal or dangerous photos someone took atop the Golden Gate Bridge, but get this: in Sydney, you can climb the Harbour Bridge anytime you want! (Granted, it's no Golden Gate, but it's a pretty serious bridge and it's a pretty serious climb, and the views are gorgeous. And there are no earthquakes. Highly recommended.)
Here are some happy climbers on the summit: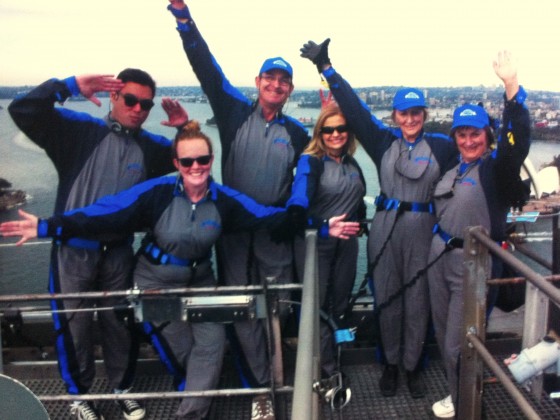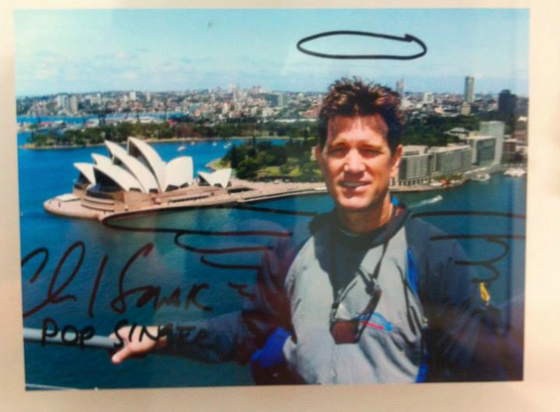 Visit BridgeClimb Sydney for more info.
[Bridge photo by the Telegraph]