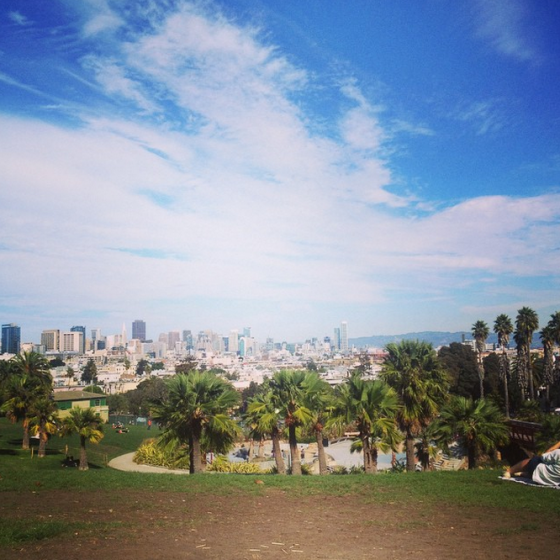 I love Daisy. Her latest for Thrillist is "Why I Hate Something You Probably Love: Dolores Park" and I don't hate it. Here's the beginning:
If you ask almost any San Franciscan where they like to hang out on sunny days, they'll give you the same answer: Dolores Park. Something about the good weather and the people and the close proximity to the three-hour wait for Bi-Rite ice cream. They just cannot get enough of Dolores Park. And by "they", I mean "you". YOU LOVE IT.
And hey, good on you. I'm all for people loving what they love. But in this case, I just don't get it — at all. Dolores Park actually totally sucks. Like, I would rather be burned by one of the fire-swirling hula hoopers than have to hang out there for an afternoon. Before you judge, read my 13 reasons why.
Read on for the 13 reasons.
[Photo by Leland Zuñiga, via It's Always Sunny in San Francisco]