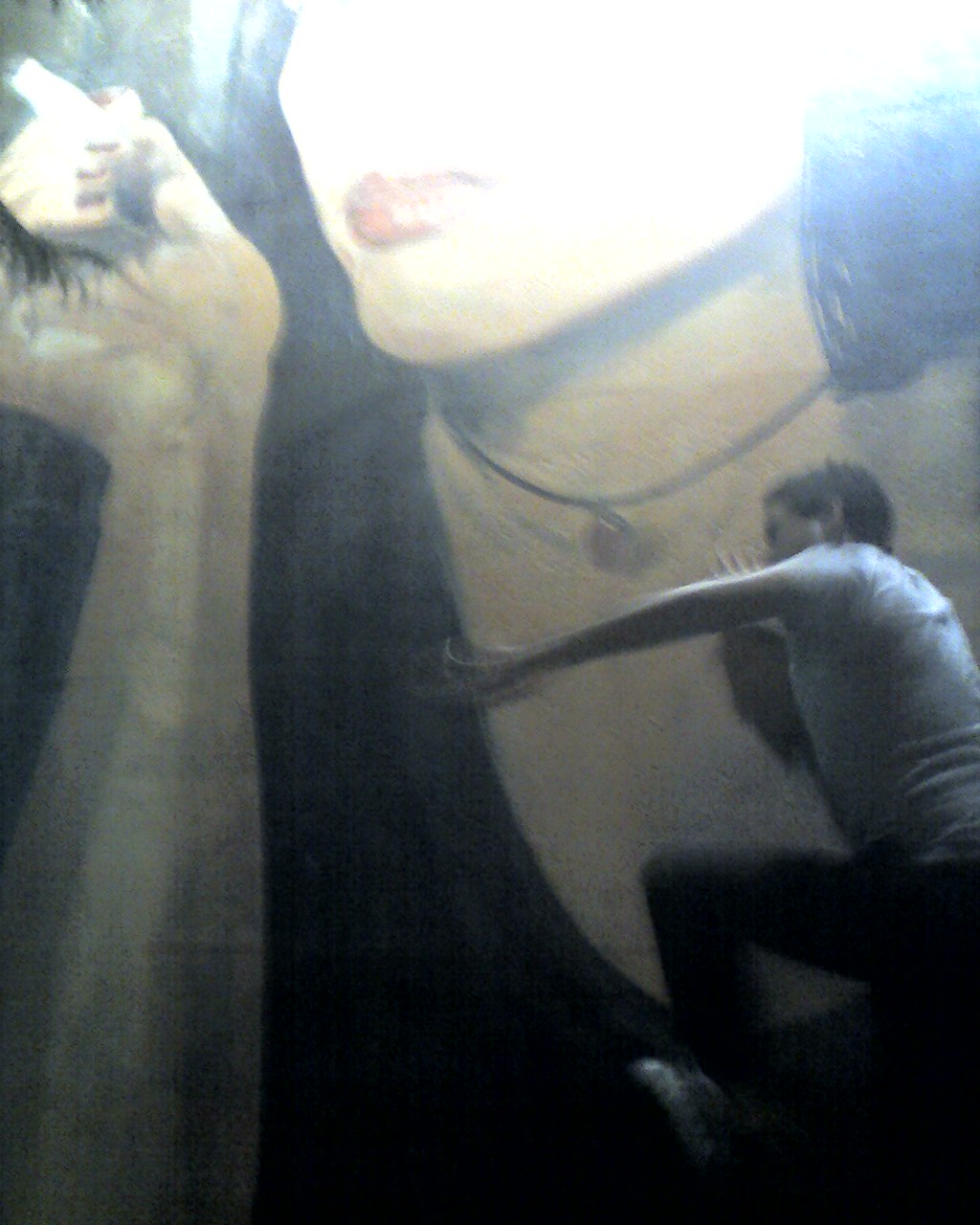 I spent a few days in Los Angeles last week, and found myself wondering why everybody hates it so much. At some point, I happened to mention, maybe kind of excitedly, that I was in Hollywood waiting to see The Hives (incidentally maybe the best living punk band on the planet) play a free show in a parking lot early on a Thursday night, and somebody gives me some sass about how saying stuff like that might lose me my Mission credentials. …
ERRONEOUS!
Los Angeles has street art, dive bars, great food, interesting shopping, warm weather, diversity, and world-class entertainment on weeknights — just like the Mission. Sure, there are a lot of strip malls in between, but even our lovely neighborhood has a few generic (uggo!) storefronts here and there.
Like anything, with LA, you just have to take the time to suss out the good stuff.
One day, I skated out to West Hollywood and ate the most simultaneously horrifying and delightful thing I've ever eaten [image] (after having listened to the song over and over since getting Stage Diving to the Oldies like 15 years ago).
At a diner in Los Feliz (near where the above photo of me parkouring into an Uma Thurman mural was taken) I discovered my new favorite painter, a dude named Wayne White who buys up gross old mass-produced "paintings" and spices them up with thought-provoking block-lettered phrases, emblazoned right into the landscape, as if they totally belong there.
But, even more than the specific things I did, I really just found it nice to be down there. Even driving for miles and miles from one place to another, I was charmed by all the little neighborhoods and varying geography and things to see. My trip to LA was entirely pleasant.
The moral of the story is, think positive. There's stuff to dislike about everyplace; don't dwell on it. Spend your time looking for the good, because there's always some good. Lucky for us, the Mission is mostly good, but that doesn't mean we can't enjoy ourselves elsewhere from time to time too.
P.S. And what's all that shit about calling it "The 101″? Live and let live!
Photo by Alex.