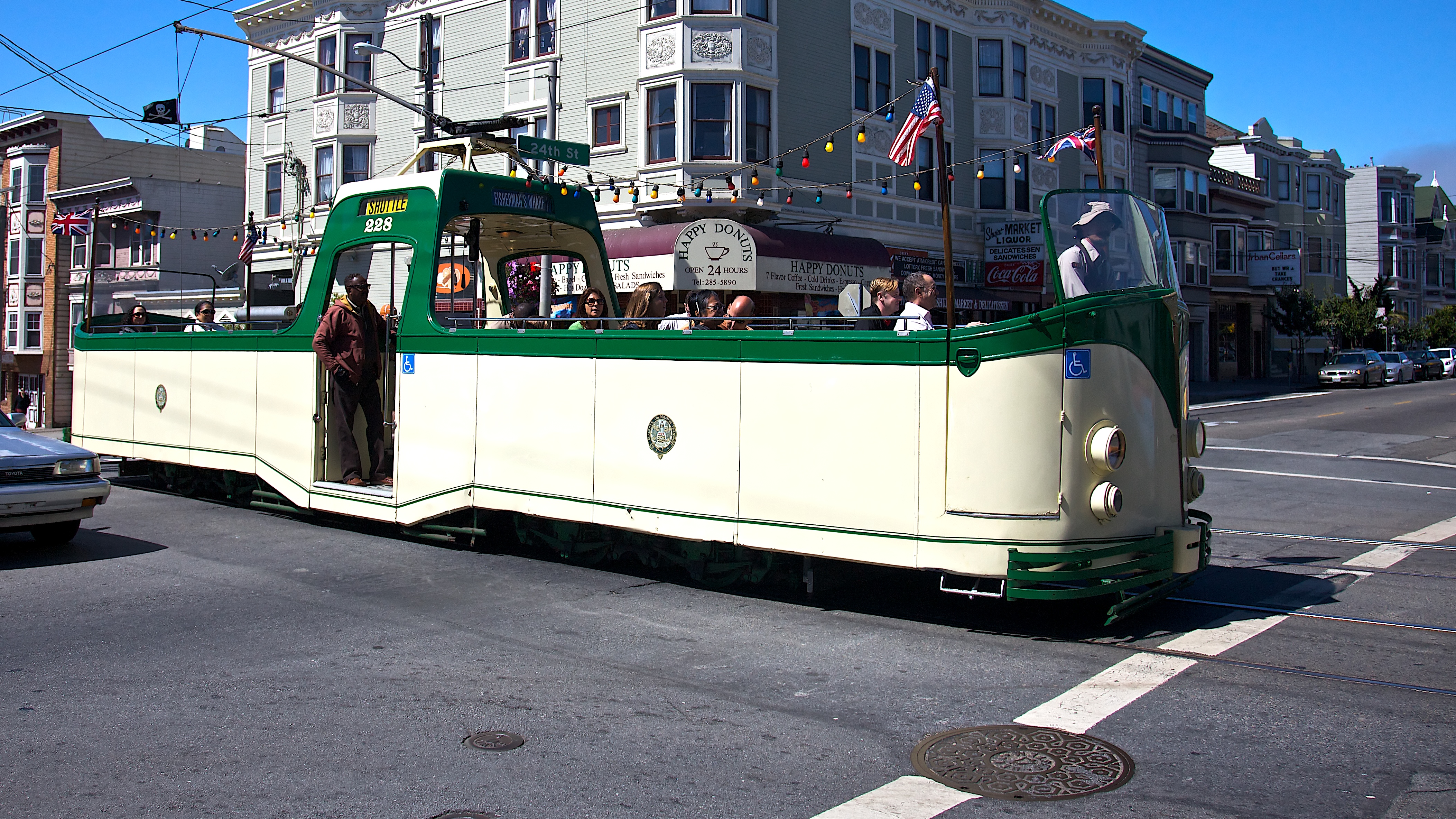 Reader Kostis spotted this topless Muni car yesterday on Church and 24th:
Incredible. When I first saw this, I thought somebody had bought an old muni cable car and transformed it into one of those cheesy open-air tourist vans. Then I noticed the pirate flags and the hanging lights and figured it was someone's Burning man project.

And THEN I realized it was actually not a van at all, but running on the muni tracks and it was an actual muni car, stopping at stops and picking people up! Insane. If anybody's knows if there's a story behind this, please let me know. I love SF.
If I had to guess, the Muni is starting to do duck tours to help raise money.
Be sure to click the images for a full-size version.  Thanks Kostis / khtoo!
Update: reader Mr. Read brings us the official story in the comments.  Turns out that the "boat tram" mainly runs along the tourist path, which explains why a few people were surprised to see it.