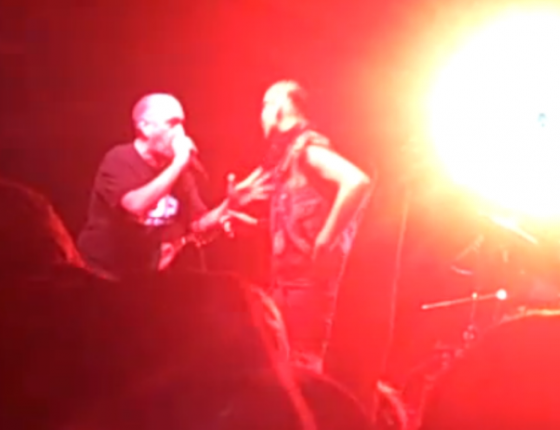 And they even grab a stage diver and have a quick chat with him. What a treat! Watch:
The Dead Milkmen also announced that they're working on a new album, and they played a couple songs off it (including one about vegan and suspected terrorist Caitlin Childs), and they were good.
They mentioned excitement over Odd Future several times.
UPDATE: Faithful reader Herr Doktor Professor Deth Vegetable made a correction in the comments:
They RELEASED a new album TODAY. Check out:
http://www.deadmilkmen.com/thekinginyellow/
Swag! Downloading now!