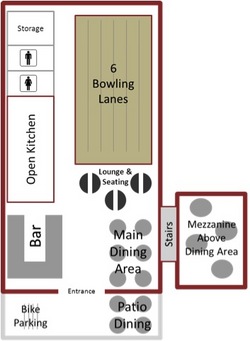 Tablehopper reports:
[T]he ladies of mini bar on Divisadero are opening a~SIX-LANE BOWLING ALLEY~ in the heart of the Mission.
Sommer Peterson and Molly Bradshaw's project will also include a restaurant and full bar at the location (the cocktail program will be creative and down to earth). Plans are in the works to lease the kitchen to a seasoned professional or restaurant ready to expand.
The menu will not be greasy, the decor will not be kitschy, the bike parking will be plentiful. Is this the future of bowling? Read on.