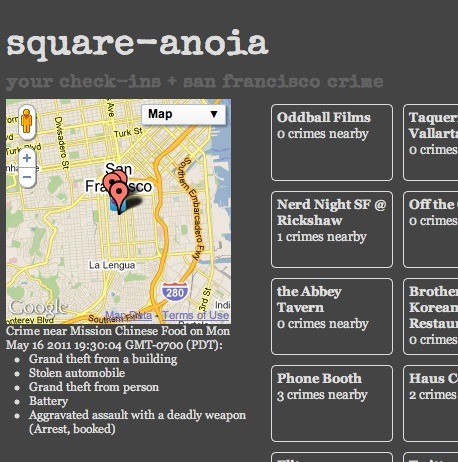 …and it's called Square-anoia. Creator Clay Smith explains:
It takes your foursquare checkins and maps them with nearby reported San Francisco crime — so, in my case, I discovered when I went to Mission Chinese last week there were 3 nearby assaults reported.
Hopefully this will somehow increase the relative safety of foursquare users in the Mission.
Hopefully. Try it out here.