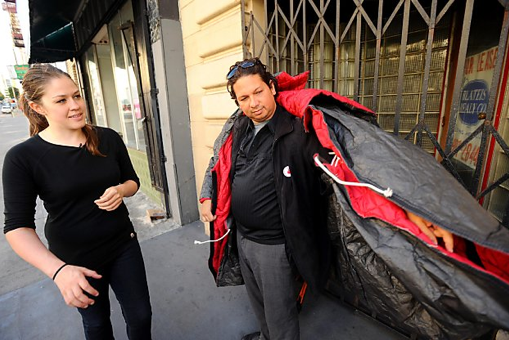 SF Gate was on the scene for their San Francisco debut:
Kelvin Quinnine has shivered through more San Francisco nights than he can count, fog biting through whatever worn-out sleeping bag he pitched onto the sidewalk.
He stood last week on Ellis Street with his latest bag wrapped around him. When a young woman wearing a bizarrely baggy coat walked up to him, he cocked his gray-bearded head sideways.
"It's a coat for the homeless that turns into a sleeping bag at night," 22-year-old Veronika Scott said brightly. She held an edge out to him. Quinnine pinched it.
(Thanks, Colleen!)
[Photo by Noah Berger / SF Chronicle]