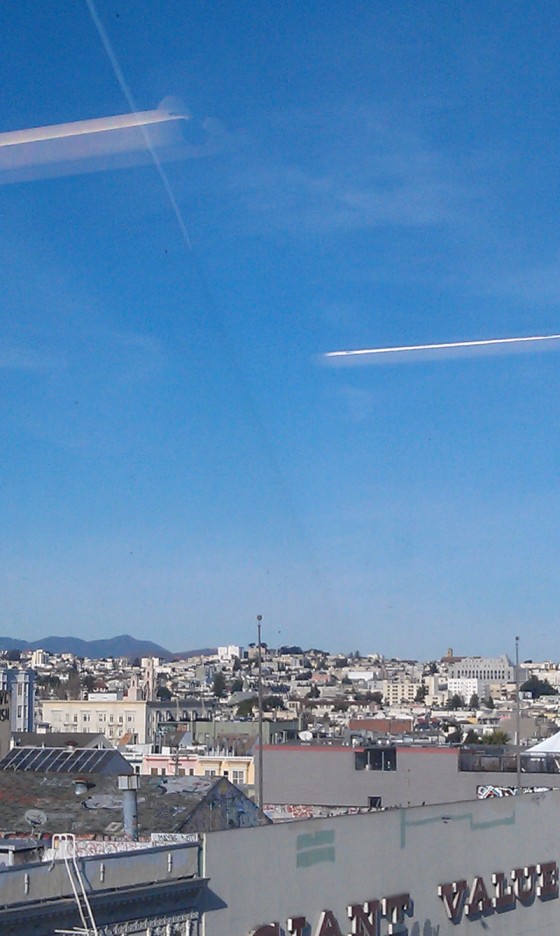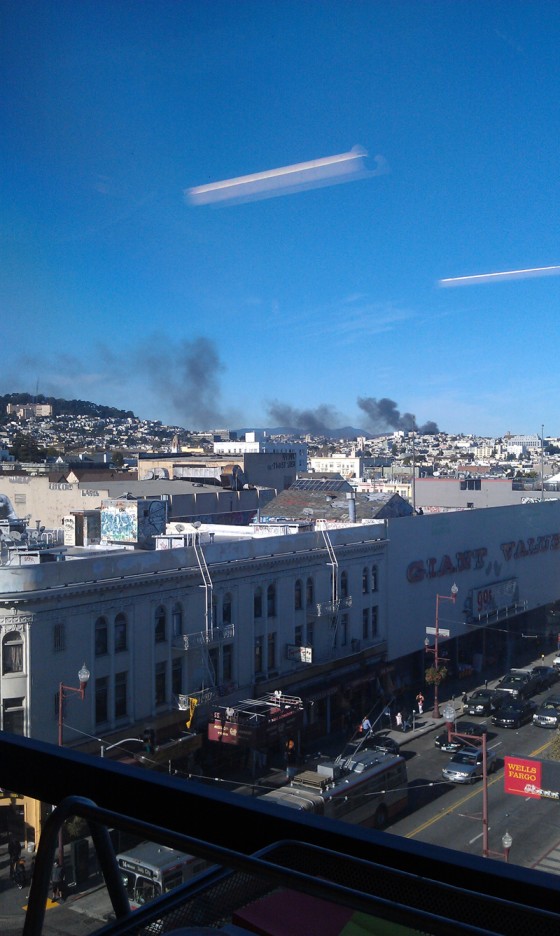 Reader Geoff G. submitted these photos via our Facebook wall. He explains:
My co-worker noticed a streak in the sky heading towards the ground. Then the fire.
Holy moly. SFist is covering the fire, but so far there's no official word on the cause:
12:39: All streets in the immediate area are closed. The public is being asked to stay away from the Western Addition/NOPA/Alamo Square area for now.
12:40: A fifth alarm has now been called. This fire is completely out of control. Building is being described as "very old" by Captain Denis O'Leary. A Shelter-in-place has been declared.
UPDATE: SFist has details on how to help victims of the fire (as well as photos of the fire's aftermath) here.