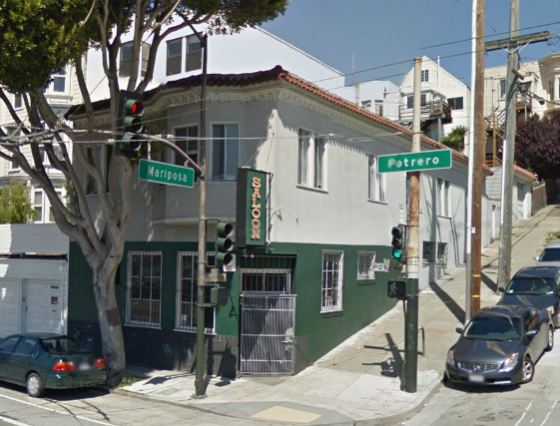 It was beloved as Sadie's Flying Elephant, it was beloved as Mission Hill Saloon, and no doubt it'll be beloved yet again as the Unresolved Love Life of Evelyn Lee, which is what the bar at the base of the hill at the corner of Potrero Avenue and Mariposa is gonna be, starting in a couple weeks.
Jay and Oliver from Dear Mom and their pal Michael from Thieves finalized the deal in the last couple days, and Jay called today to tell us the good news. The plan is this: Mission Hill Saloon will have a big closing party this coming Sunday night, they'll shut down for a couple weeks to paint and clean and improve the bathrooms, and the new place will open the second week of March. And they're gonna do "some fun stuff with food" possibly involving their pals from Wise Sons.
What's up with the name? Jay and Oliver do not like boring bar names, and they have a good friend named Evelyn whose love life seemed to warrant commemoration.
I love Mission Hill Saloon, but I can't wait!