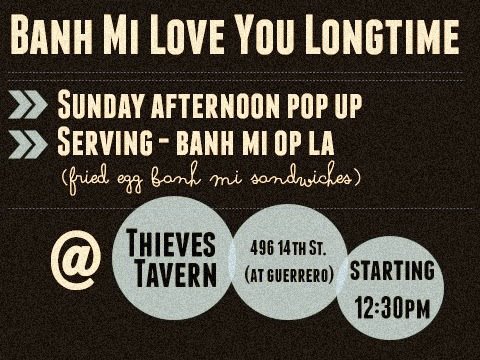 Our buddy Rob at Thieves explains:
my friend jess is doing a pop up at thieves tavern today. she goes by banh mi love you long time. 1230 until 5, though i bet she'll sell out of them sooner.
http://www.facebook.com/bikebanhmi
and i ll be serving up homemade pickle and bacon bloody marys along with the banh mi at thieves today. pickles made by my friend nick. nick's picks. har har.
We're there, dude!