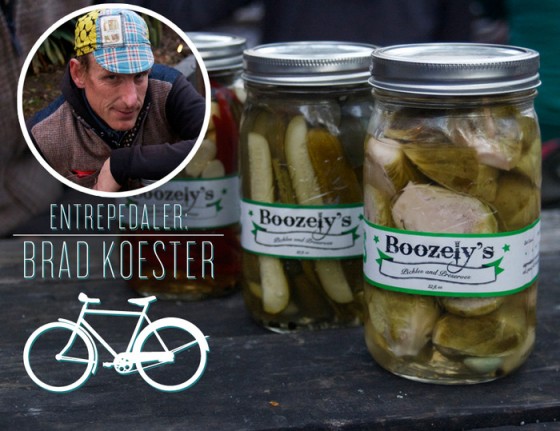 Ever since the legendary Bike Basket Pies folded up shop last year, I figured the heyday of bike-powered anything in SF was over. Not so. The Bold Italic last week profiled a handful of locals who do business on their bikes, such as Brad from Boozely's:
Brad began his pickle peddling two years ago in the street food scene, with his DIY goods laid out on a blanket for passersby to stumble upon. Soon SF-dwellers caught on – as Boozely's products started flying off the shelves (blanket, rather), Brad commanded the attention of some major SF institutions. Zeitgeist now features his pickled green beans in their infamous Bloody Marys, and Bi-Rite, Cheese Plus, and Tony's Market have picked up his signature cukes, green beans, okra, and Brussels sprouts.
Read on for coffee, banh mi, flowers and curry!