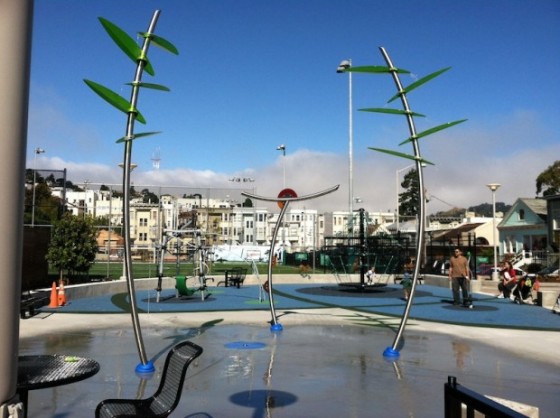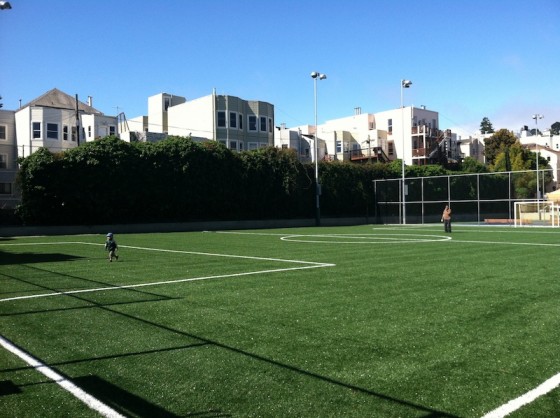 Mission Local reports:
Though the ribbon cutting was canceled for Mission Playground this morning, that didn't stop strollers from rolling in, kids and adults from testing the new play field and a young boy from chasing bubbles across the soccer field.
City officials and the mayor were busy making the announcement on Piers 30 and 32 that the Golden State Warriors plan to move to San Francisco so the pomp and circumstance at the new play fields, courts and playground at Mission Playground will have to be postponed for now.
Ha! Fair enough. Read on for more pics and lots more background on the project.