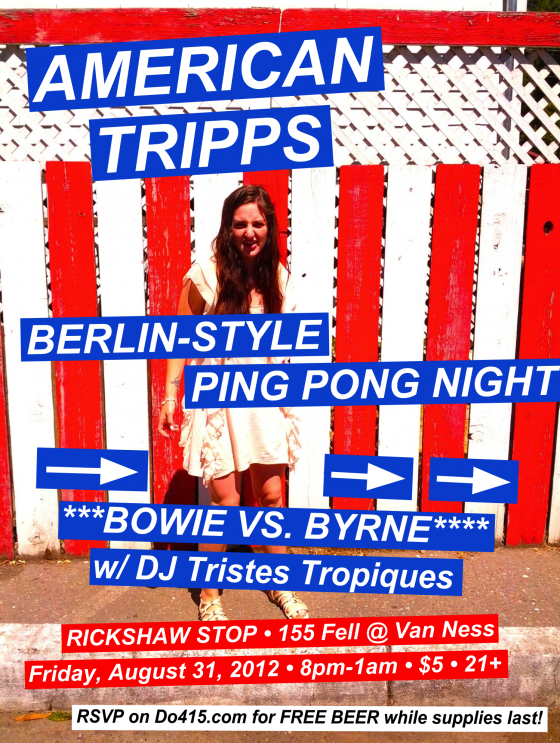 From the invite:
Kick your Labor Day weekend off right! AMERICAN TRIPPS returns to RICKSHAW STOP for a night of Berlin-style ping pong, foosball, skeeball, dancing, drinking, romancing, and general merriment!
TRISTES TROPIQUES (of Haçeteria fame) will be on the decks, spinning a vinyl-only selection of hits by DAVID BOWIE and DAVID BYRNE (whose band TALKING HEADS will figure prominently into the proceedings) and a number of related acts.
RSVP and invite your friends! Oh and RSVP here for free beer!