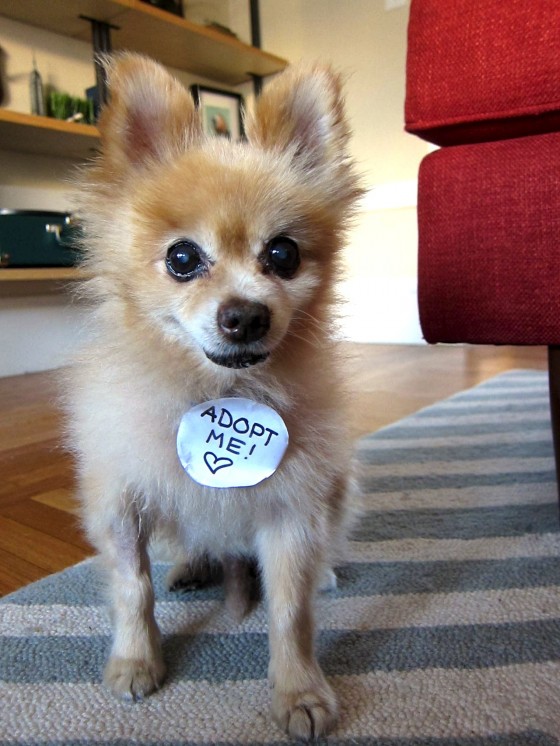 Our pal Cosmic Amanda tells us a little about her pal Percy:
I'm fostering Percy for Muttville Senior Dog Rescue. He was found running around on the street outside of Sacramento in pretty rough shape, but now he's hanging out with me, getting ready for a new life and perfecting his Care Bear stare. He's a furry little man of simple pleasures…napping, lap sitting, being carried around, and getting brushed. He's going to make an awesome companion for someone. He's also the stuff that tumblr dreams are made of- I mean, look at that face! I can't make it to the end of a block without getting stopped by someone telling me how cute he is.
For more info or to apply to adopt Percy: http://www.muttville.org/mutt/percy-1418
Also, Doc's Clock's Doggie Happy Hour on Saturday 4:00 – 8:00PM will benefit Muttville, with 50% of the bar and 100% of the proceeds from the silent auction going to the rescue. Percy (and no doubt other adorable adoptable senior dogs) will be there! I'll also be bringing him to Sunday Streets in Alamo Square this weekend.
Who wants him???? (Thanks, Amanda!)