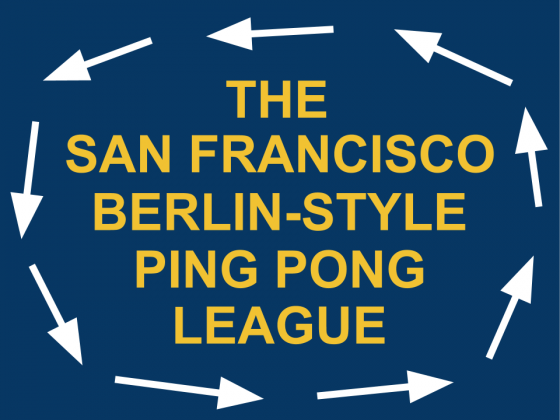 The league just put up a tasty new website where you can register for the fall season, plus there's an event tonight at Dear Mom:
Okay, everybody. The fall season begins on October 8th (and goes six weeks) and if you register by the end of September, you get early-bird pricing on league dues! Just $50 per person (or $200 per team) for the full six-week fall season! (You can have more than four players on your team's roster if you'd like to be able to sub out some weeks.) Register (and get more info) here: http://sfberlinstyle.com/
OR… come to Dear Mom tonight and register in person (we'll have a credit card swiper on hand) and stick around for a few hours of Berlin-style ping pong action!
(You can come play tonight even if you're not gonna register for the league, but it might cost $5.)