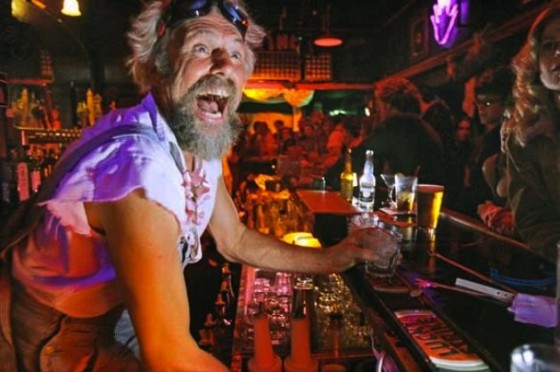 The other day we asked for some good fancy cocktail-related anecdotes, and this one, one of the highlights, takes a wild look back in time:
I once sauntered into the legendary Odeon Bar (where the Knockout is now) and asked Flash the bartender to make me the fanciest fancy cocktail he knew.
He poured me a shot of Fernet, then he hopped up on the bar, dropped his pants, put a lit bottle rocket between his cheeks and fired it clear across the room.
RIP that place, am I right?
[The above photo, of Flash behind the bar at the Odeon, by Mike Kepka of the Chronicle, was the first result of an image search for "odeon bar mission sf ca"]