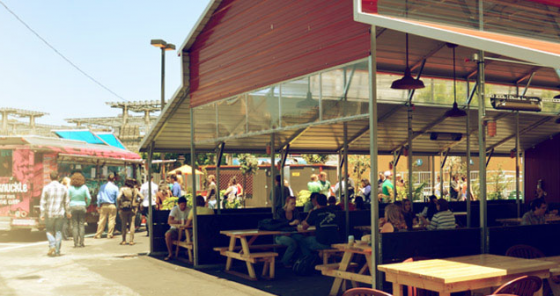 SoMa StrEatfood Park may be really hard to type, but it's a fun place for lunch or dinner or even late-night snacks and beers, and for one night only, as part of SF Cocktail Week, it will become a serious cocktail hotspot:
We guarantee that you will be served drinks in a way that you've never been served drinks before. Unique, fun and interesting – come out to enjoy the great food truck culture of San Francisco when it is paired with the amazing cocktail talent of our city. Guests will experience bottled cocktails provided by Rye on the Road, carbonated cocktails provided by Elixir out of soda siphons, kegged cocktails provided by Jasper's Tap and Kitchen, and canned cocktails by 15 Romolo that will be canned onsite with The Can Van. Guests will be given a food voucher for dinner from a food truck of their choice, while mingling and stargazing during an Indian summer night in San Francisco.
To win a pair of tickets (a $90 value) tell us your best fancy cocktail-related anecdote in the comments section below. Contest ends at noon on Monday. Winner will be picked based on merit.
Buy tickets here.