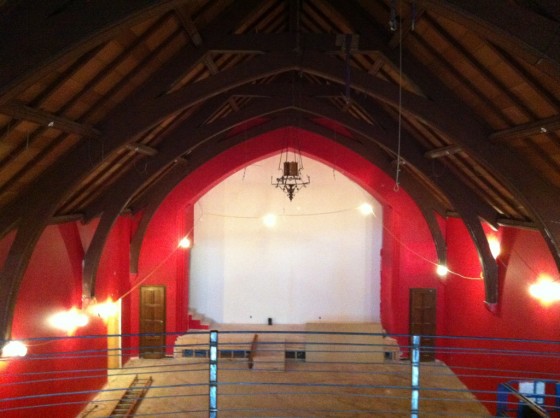 Umm, this is gonna be fucking awesome. The Bay Bridged got a tour of the space from Jack Knowles, the man with the plan:
The idea spawned a few years ago during a visit from Knowles' longtime friend Ben Jaffe. Jaffe is the Creative Director for New Orleans' iconic and historical Preservation Hall, and the son of its original co-founders Allan and Sandra Jaffe. As Knowles is wont to do, he took Jaffe to his favorite San Francisco neighborhood. "Any friend who visits me here, I take them right to the Mission. What the Haight and North Beach once were to the city's cultural history, I believe the Mission is that of today." While Knowles waxed about the new vibrancy Valencia St. had seen recently, they passed 777 and Jaffe was immediately taken by the old building. That instant, Knowles says, "Ben goes, 'I want this to be Preservation Hall West!'" By that point Jaffe's idea of opening a second Preservation Hall had taken to him across America, but he'd yet to pull the trigger on a location. San Francisco won.
Yup. Read on for more pics and background.
And, as we mentioned before, this place is opening SOON, kicking off its tenure with shows by Elvis Costello and others.