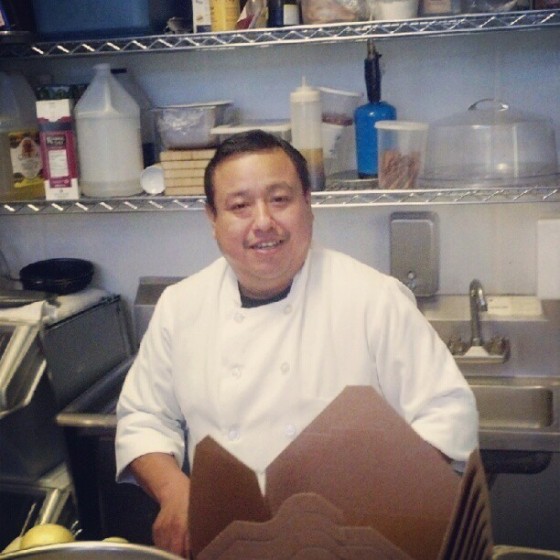 A beloved member of San Francisco's restaurant scene fell victim to violence during Monday night's brawl. His friend and colleague Eric Ehler would like to say a few words:
Long time Serpentine cook, Caesar Chuc, was attacked at 16th and Valencia, on Tuesday morning, at around 2. The only thing we know is that he was somehow involved in a brawl, and was found unconscious, and with no pulse. He was rushed to SF General, and is hanging on with life support, however he is not expected to make it.
Caesar was a family member to everyone who worked at Serpentine, and a friend to dozens of other cooks and restaurant workers in the City. Serpentine ran, because of Caesar.
He came to the United States 6 years ago, in hopes of providing a better life for his family back in the Yucatan. He worked numerous jobs is kitchens around the City, and quickly became a legend among kitchen crews. Not only was he a selfless gentleman that would go down in flames with any kitchen crew; he also was the guy to call if you needed something. If you needed a fill in line cook, dishwasher, cleaner, whatever, Caesar was the guy to call.
We're praying for you, Caesar, and even if you pass, your legend is going to live on.
Thanks, Eric. Pull through, Caesar.
SFGate says: "Anyone with information about the fight is encouraged to contact San Francisco police. Callers can use an anonymous tip line at (415) 575-4444 or text a tip to TIP411 and begin the text with SFPD."