From Missed Connections:
Beautiful girl at the trash fire – m4w – 28 (mission district)
You were a short girl who kinda looked like Lizzy Caplan but way hotter.
I was the blond dude who hauled a trash bin to the fire.
We waxed and waned over the risk of peoples Giants flags catching fire and the joys of low altitude fireworks.
I lost you after the cops rolled through and I didn't have a chance to say this but you are super fucking cute.
Gorgeous doe eyes and the ability to enjoy a street party without being a Bro-Ho, mmm. Awesome.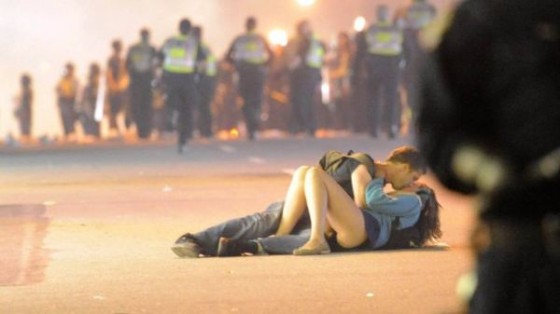 [link]