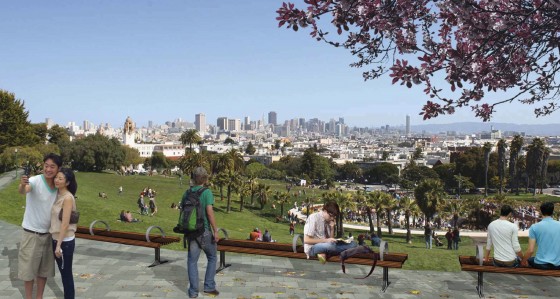 Another step in the long hike toward a completely upgraded Dolores. (Wherein the 20th and Church overlook becomes all fancy instead of all janky.) Dolores Park Works highlights some changes:
The North Restroom is now closer to the playground.
The steps to down to the abandoned 19th Street J Church stop are  now persevered.
The South Restroom will not have a living roof.
The 18th Street entrance to the maintenance yard is now closer to Church Street to preserve the flow of the 18th Street lawn.
Have a look: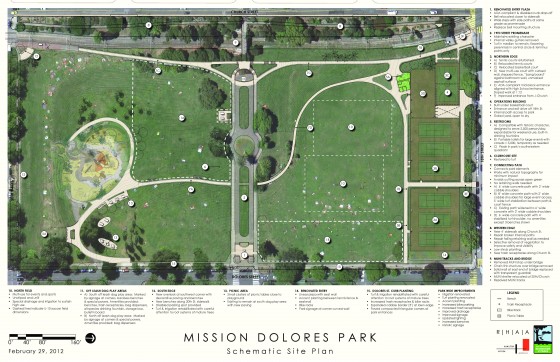 Read on for more graphics and reporting.