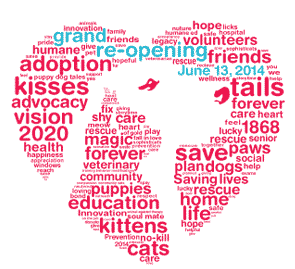 Party at the SPCA this Friday evening! Here's the deal:
Join us for a party to toast the growth of San Francisco SPCA's lifesaving adoption program in our newly remodeled space in the heart of the Mission. The new adoption center features an indoor dog park, San Francisco-themed cat condos, interactive technology designed to better help you meet your perfect pet, and more.
Why did we need a remodel? To expand our capacity and help more than 6,000 animals find loving homes each year. Come for cocktails at the hosted bar, food trucks, music, and to find your new best friend!