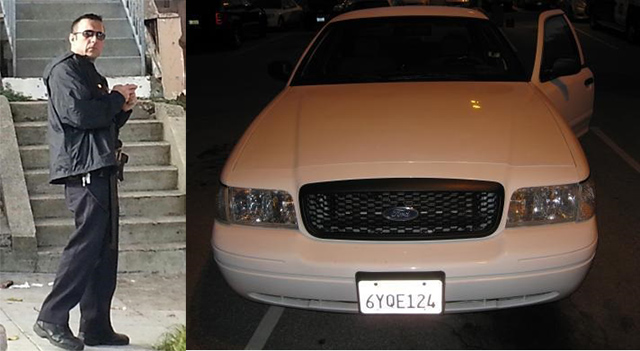 Earlier this month, 35-year-old Jeffrey Bugai (pictured) was arrested by San Francisco police for allegedly impersonating a police officer in order to kidnap immigrants with the intent to commit sexual assault. Bugai allegedly decked himself out in a vaguely cop-looking outfit and drove a white Crown Victoria. He was reportedly working in the Mission and Ingleside, where he would prey on newly arrived immigrants with limited English and threaten to deport them.
Bugai would mislead his victims to believe he was a police officer and bring his victims to his home where he would administer intoxicants, coerce them, and/or force them into committing sexual acts. Bugai reportedly placed handcuffs on some of his victims. Bugai would tell the victims they would be deported if they called the police or there would be retaliation by the police for reporting him.
Bugai was arrested on July 10, 2014 and was charged with five felonies: two counts of "kidnapping with the intent to commit sexual-related assault, assault with the intent to commit a felony, attempted forcible oral copulation and attempted sodomy by use of force." The Examiner reports he pled not guilty to all five charges during his arraignment on the 15th. He is currently being held on $2 million bail and is due back in court on July 28th.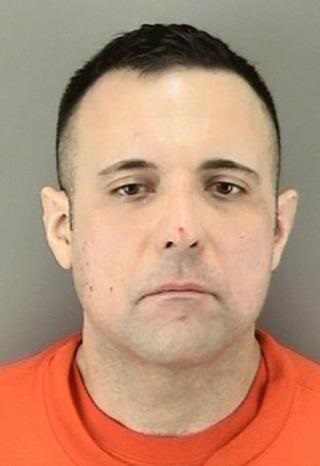 Because of his fake threats, SFPD believes that there may have been victims who have not yet come forward. Anyone who has any information is asked to contact SFPD at 415-553-0123. In addition to creeping through the Mission and Ingleside in the city, he was also known to frequent parts of Hayward and Oakland.
(All photos courtesy SFPD)
Update, July 22: According to an update from the Chronicle and CBS5/KPIX last night, Bugai's two known victims were men. He also has a history of impersonating positions of power: he was arrested and sentenced to 90 days in jail for pretending to be a health care worker at a medical center in Michigan back in 1999. Despite the misdemeanor on his record, he still managed to find a job with a private security company in California around 2002. (As commenter Yulebesorry points out he worked as a rent-a-cop near the Knockout on Mission Street "for years.") A woman filed a restraining order against him in San Francisco in 2007 and he also filed for restraining orders against three men since 2010. CBS5 has the video report from Monday night.