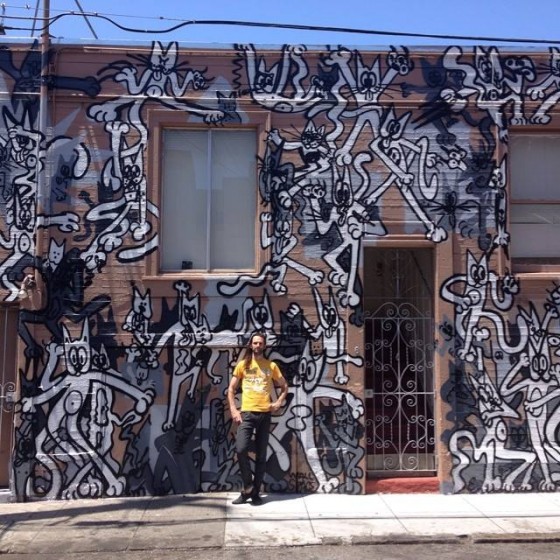 To replace this fallen masterpiece that was on the side of Esta Noche.  Says Primo:
I'd actually really like to do another one and I'm wondering if anyone in my network knows of equally large sized walls they'd be interested in having something like this painted on. This mural was in Rondel alley but unfortunately was not part of the wall we had permission to paint so it's gone now, but it was a great experience for me and I want to do it again, maybe several times, so if you know a place, let me know !!!  . Thanks @wallspace for the original hookup btw
Who's got some walls???