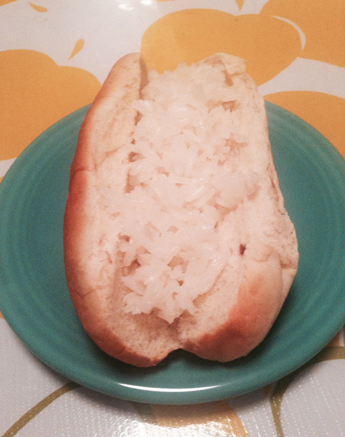 The culinary geniuses at Lucky Peach just invented something new. Here's what it's all about:
If you're anything like me, you sometimes get hungry. My solution for this is usually giving money to stores or restaurants that already have food that they are willing to trade, but last night I decided to switch it up by preparing a meal for myself! I started with one of the only dishes I can make: rice. On a hunch, I decided to put it into a hot dog bun. And now with this exclusive recipe, you can too!
Sounds good! Read on for the full recipe.
And now, please enjoy this selection of original recipes by the Mission Mission crew: