I think this is the first time we've ever posted a recipe. Brace yourself.
First, you make some cornbread, cut yourself a square and slap some whipped cream cheese on it: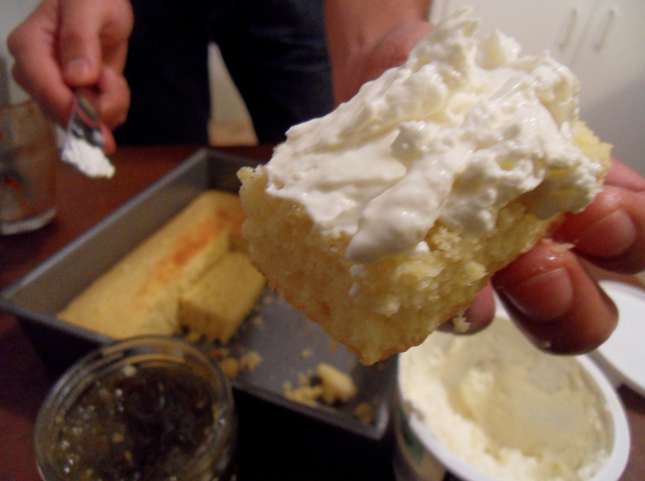 Then you grab some Inna Jam brand Plenty Spicy Jalapeno Jam (available at Rainbow or online here):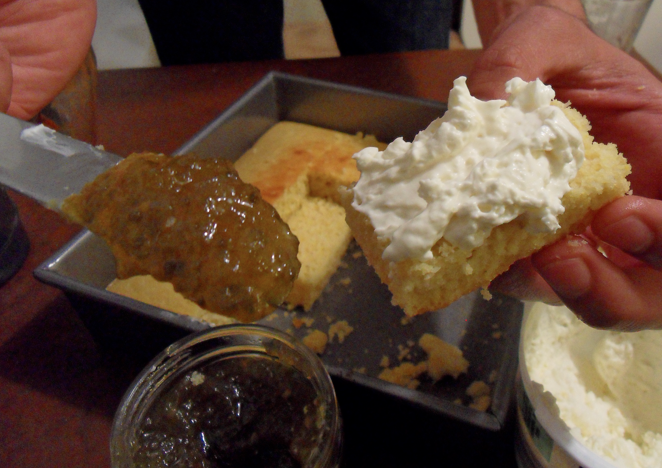 And voila: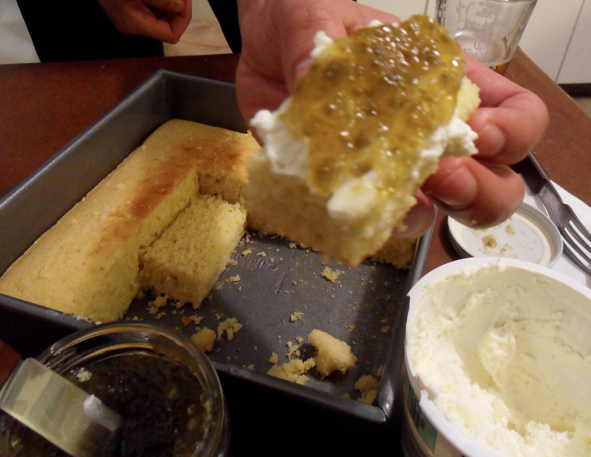 It rules. It's like a big, savory (but also pretty sweet), frosted, spicy cake.
P.S. Looks like Inna also has a ruby red grapefruit jam in stock right now. Note to self…
Previously: