This is definitely the sort of thing I like to see when looking for a bit of escapism with my coffee. Right?
Btw, discussion is still going strong in the comments section of our earlier post, "Ritual Roasters and the art of banning art."
(Thanks, Corntard!)
UPDATE: This is a photo by Corntard of a photo by Julian Cash.
UPDATE: Ugh. This is all so dumb. Sorry, everybody. Here's a screenshot of the publicly viewable Facebook wall of a guy connected in some way to Ritual: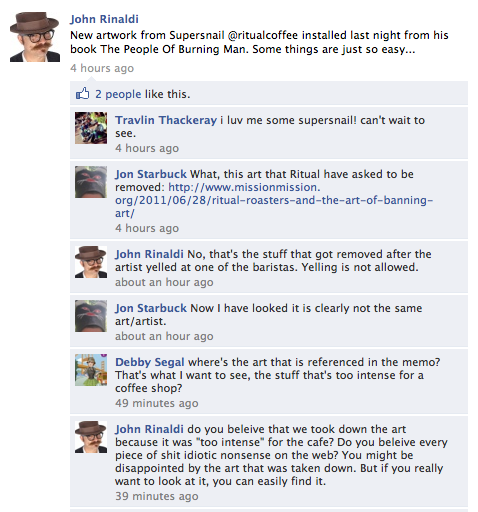 And lots more here.