Here's what it looks like when Ritual Roasters realizes after the fact that the photo show you just opened there contains some mature themes and they decide to shut it down: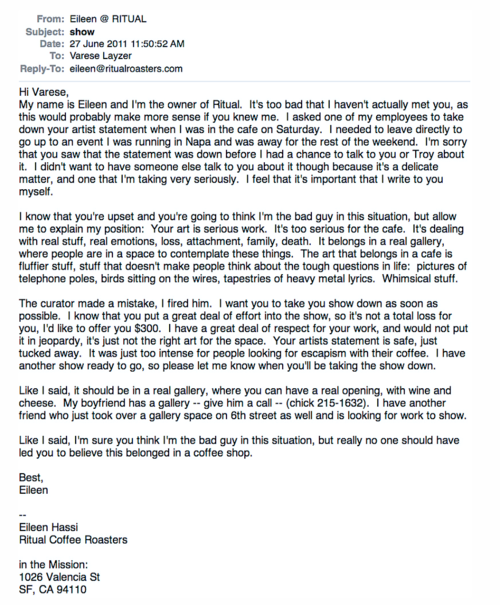 Quite a letter! Take a second to view the photos here, and you'll be all WTF?
[via snapandgo]
UPDATE: SFist is calling this episode a sign of "the continued Starbucks-ification of Valencia Street." Great. Read on.