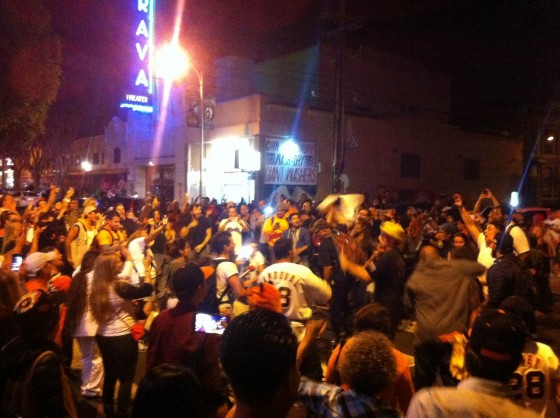 I watched the game at Pop's, and as soon as it was over there was a drum corps in the middle of the intersection of 24th and York. The crowd poured out of the bar and gathered around and screamed and danced and it was beautiful.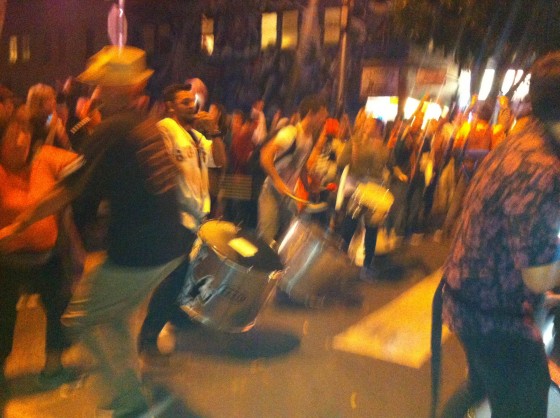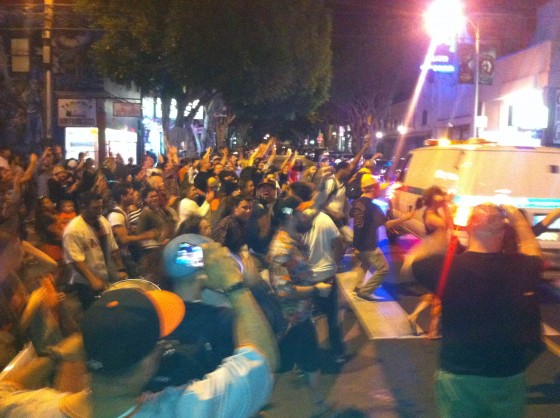 Some cops came through, but they didn't bother us.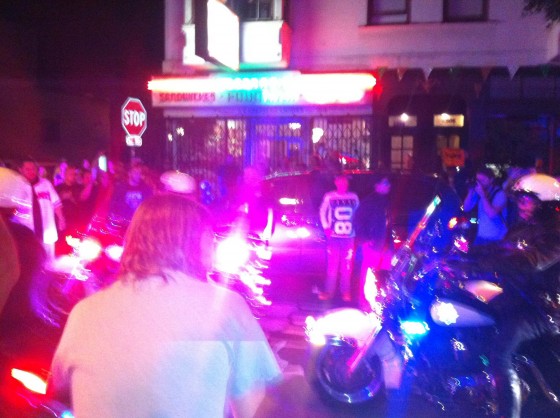 Not sure if the difference was 24th Street vs. Mission Street or what, but this was a peaceful, happy celebration. Giants!